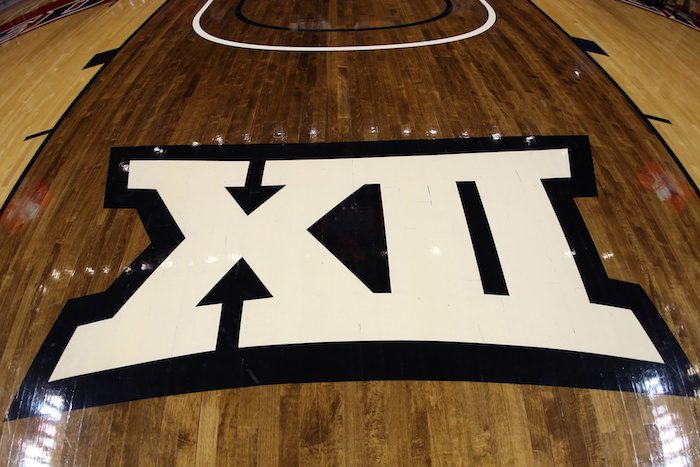 The Texas Tech Lady Raiders scored the Big 12's second upset of a Top 15 team in four days, defeating the No. 9 Texas Longhorns, 74-61, in women's action on Wednesday.
The Lady Raiders (8-5, 1-1 in Big 12) had lost three straight games going into the contest. Texas Tech was 3-3 away from Lubbock. Plus, the Lady Raiders hadn't beaten Texas in Austin since 2013 and hadn't scored a win over a Top 10 team since 2011.
The Lady Raiders' win comes on the heels of Kansas State's victory over then-No. 10 Baylor, 68-59, on Sunday.
Texas (10-2, 1-1) was at full strength for the first time in more than a month. The Longhorns had players back from COVID issues, along with highly-touted freshman forward Aaliyah Moore, who was back from an injury that cost her a month of the season.
It didn't matter. Texas shot 29.2 percent from the floor. Both Joanne Allen-Taylor and DeYona Gaston — the latter of which returned to the lineup from COVID protocols — fouled out. Aliyah Matharu led Texas with 12 points, while Audrey Warren had 11 points and Rori Harmon added 10 points.
Someone from Texas head coach Vic Schaefer's past came back to haunt him.
Bre'Amber Scott, a former player for Schaefer at Mississippi State, had 21 points for the Lady Raiders. Scott transferred to Texas Tech from Little Rock after last season and made just her second start for Texas Tech after injuries kept her out of the lineup for nine games.
She's already proving to be a great pairing with holdover forward Vivian Gray, who led the Lady Raiders with 23 points, building on her impressive career resume in which she averages at least 17 points against ranked teams. Meanwhile, Taylah Thomas had a double-double with 13 points and 11 rebounds.
The Lady Raiders started the game scorching hot from the field, shooting better than 60 percent from the floor in the first half. They maintained their lead with an impressive night at the free throw line (33 of 42), while dominating Texas in the paint and on the glass, including a 44-32 edge on the boards.
Texas has no game scheduled this weekend after Baylor had to postpone their highly-anticipated matchup on Sunday due to COVID health and safety protocols. Texas Tech hosts Oklahoma State at 7:30 p.m. on Saturday.
You can find Matthew Postins on Twitter @PostinsPostcard.
**Want to win a $20 gift card? Go sign up here and join our conversation! The best poster each week wins a gift card to your favorite establishment!**