Big 12 News
Iowa State Senior LB O'Rien Vance Returning For 2022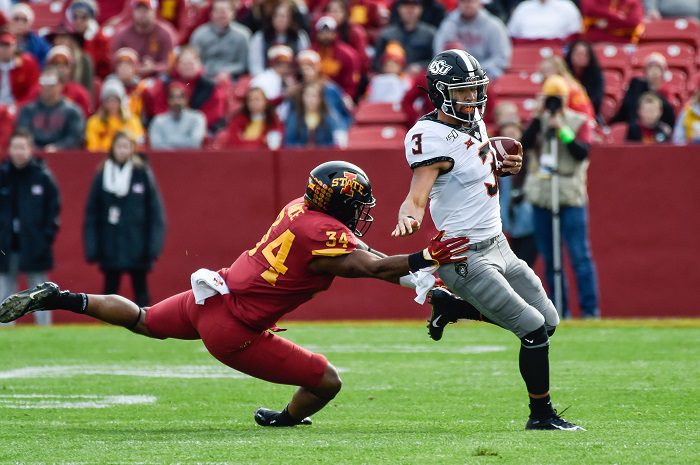 The Cyclones caught a break on Thursday afternoon, as senior linebacker O'Rien Vance announced on Instagram that he plans to return to Iowa State for the 2022 season.
Vance has seen significant playing time since 2018, but injuries have limited his upside and availability at times. Vance recorded 36 tackles in nine appearances in 2021. In the two seasons prior, Vance recorded 134 total tackles and 7.5 sacks.
Getting him back for one more season should be a huge boost for Matt Campbell's defensive staff. Here is Vance's official announcement, courtesy of CycloneFanatic.
"This past season has been a true test with injuries holding me back from my full potential. I couldn't be more grateful for these past years [that] Cyclone football has given me and I want to thank all of those that have supported me throughout it. From coaches to the sports medicine staff, to my friends and family, I thank you. Getting back on the field in Orlando made me realize I'm not done yet. With lots of self reflecting and conversations with my coaches and family, I have decided to come back one more time. 34 isn't done yet."
Vance recorded nine tackles in the Cheeze-It Bowl loss to Clemson, which was the second-highest on the team. His experience and leadership will be key for Iowa State defensively in 2022.