Trending Now
Las Vegas, Miami to Host 2025-26 CFP Title Games: Report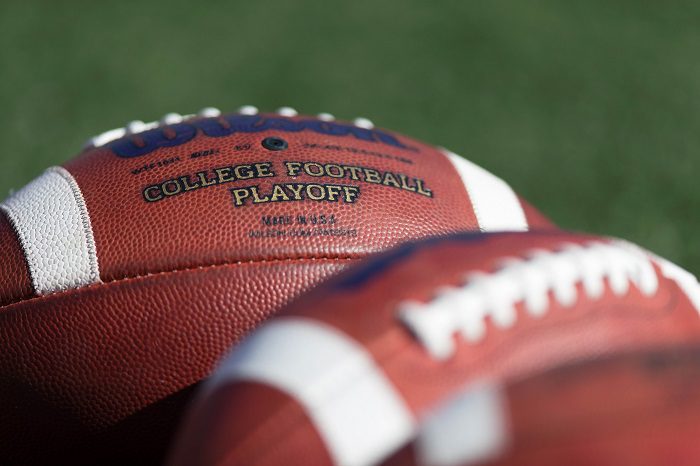 Scheduling venues, dates, and matchups in college football can prove to be a long and tumultuous task, especially when it's the biggest game of the season. There is an entire bidding process that goes into deciding where the College Football Playoff National Championship will be played each year.
Any city in the United States that demonstrates necessary facilities, transportation and other viable means of hosting such an event can submit a bid to host the game. Now, with the ever-changing landscape of college football, things may look a little different in a few years, but we will have to wait and see how things play out between now and then.
For now, Las Vegas and Miami will host the College Football Playoff National Championship Games in 2025 and 2026, according to Brett McMurphy of Action Sports.
2026 and 2026 are the final years of the current playoff contract that started back in 2014. Pending changes to the playoff (i.e. expansion), Las Vegas will host the game on January 6, 2025 and Miami will host it on January 5, 2026.
The 2022 version of the game will be played on Monday night in Indianapolis, with next season's in Los Angeles and Houston in 2024.
According to McMurphy, if expansion occurs before the 2024 season, Las Vegas could host the game as late as January 20, 2025. Otherwise, it will remain scheduled for January 6, with the semifinals played on December 28, 2024. Likewise, if the playoff remains the same in 2025, the semifinals would be played on Decemeber 27 with the championship in Miami on January 5, 2026. If the playoff expands, Miami could host the game as late as January 19, 2026.
As I said earlier, the process can be quite tiresome.
It's hard to imagine that the Playoff remains unchanged that long, so we are sure to see some scheduling changes, but at least we know what to expect now.