Kansas Jayhawks
Watch: Kansas QB Commit Ethan Vasko Shows Off His Accuracy in Viral Video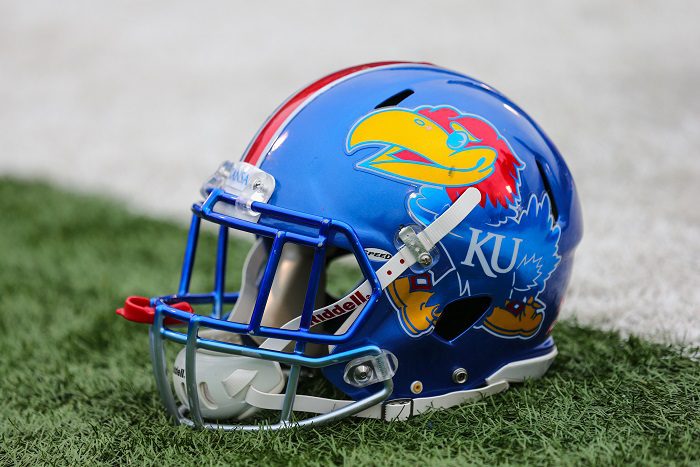 Kansas football just can't get out of its own way, but we love them anyway.
In the latest KU blooper, promising quarterback commit Ethan Vasko shows off the absolute cannon he has for an arm.
Unfortunately, the young lady brave enough to trust him nearly got her head taken off by a football.
Here is the video, courtesy of Michael Swain of 247Sports.
Ouch.
Ethan's sister Ashley, who was the unfortunate receiver of that heater to the head, is expected to make a full recovery.
All jokes aside, that was a pretty impressive throw. We're talking a foot away from this looking like one of those old NFL Fantasy Files videos.
Ethan Vasko is a three-star quarterback from Chesapeake, Virginia, and was originally committed to Old Dominion before flipping to Kansas on December 13, 2021. He signed with the Jayhawks on December 15, just three days after they offered him
Vasko's film shows impressive touch and good arm talent for the 2022 signee. Kansas hopes that translates to the college level quickly and that Vasko can push incumbent starter Jalon Daniels going into next season.