Baylor Bears
Four Starting Offensive Linemen Returning For Baylor in 2022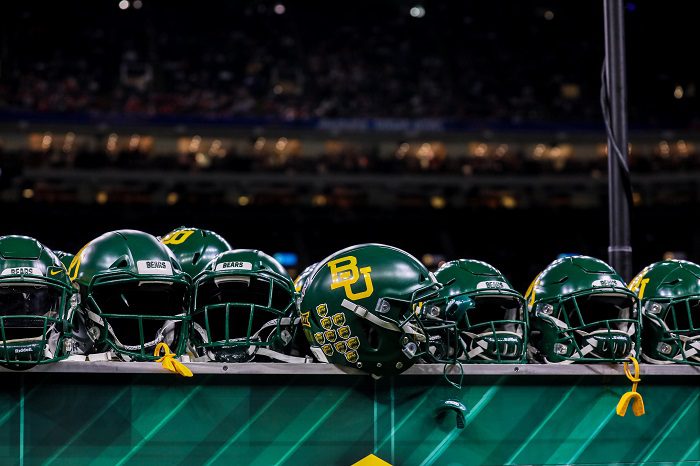 Baylor's offensive line was one of thirteen finalists for the Joe Moore Award, presented annually to the nation's top offensive line in college football.
They may not have won that award in 2021, that distinction belongs to Michigan. However, they look to have a spectacular shot at doing so in 2022.
LT Connor Galvin, RG Grant Miller, RT Kahlil Keith, and C Jacob Gall are all seniors who were eligible to return for another season in 2022. With Connor Galvin making the announcement that he will come back next season on Friday, the Bear will bring back all four of those guys. Returning that kind of experience should give Baylor the best offensive line in the Big 12, and possibly the country, in 2022.
The Baylor Bears are riding a wave of momentum after a 21-7 victory over Ole Miss in the Allstate Sugar Bowl, and this announcement just makes things all the better down in Waco.
The Bears do lose starting left guard Xavier Newman-Johnson, who had 36 career starts and earned Pro Football Network First-Team All-American Honors in 2021. Newman-Johnson will play in the 2022 East-West Shrine Bowl in February and should have his name called at the 2022 NFL Draft in April.
Gavin Byers, a sophomore who started the first eight games of the year at right tackle, also returns in 2022 and will provide depth for an already deep unit.
Baylor ranked 10th in the country and first in the Big 12 in rushing offense in 2021, averaging 219.3 yards per game, leading the way to a Big 12 Championship. With who they return upfront, expect the road-grading to continue in 2022.