Baylor Bears
Baylor Defensive Linemen Cole Maxwell, Chidi Ogbonnaya Returning for 2022 Season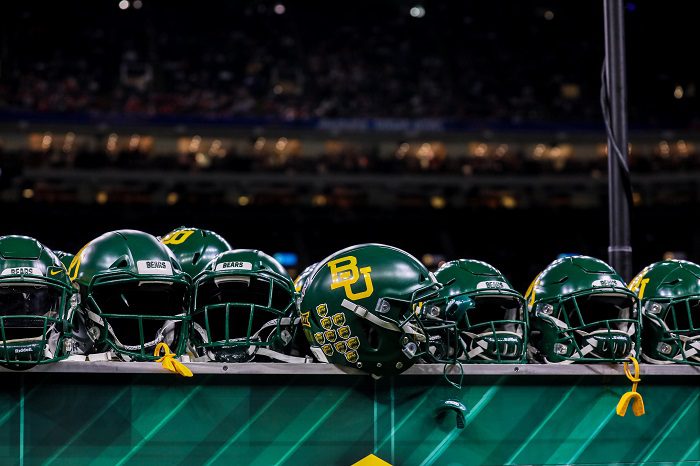 Baylor has added two more super-seniors to the list of returning players, as defensive linemen Cole Maxwell and Chidi Ogbonnaya have announced that they will be back in 2022.
The Bears' defense led them to their third Big 12 Championship in program history in 2021 and also secured a 21-7 win in the Sugar Bowl against Ole Miss. Having two pieces up front like Maxwell and Ogbonnaya returning for 2022 should help them sustain that kind of posture in the Big 12 title race.
Baylor is putting together quite the list of returners next season, according to Colt Barber, owner of SicEm365.com.
Maxwell, a senior from Allen, Texas, has started 15 games for the Bears during his career, and recorded atleast one tackle in 12 of Baylor's 14 games in 2021. The 6'5″ 295-pound defensive tackle should be an anchor for the Baylor defense in 2022.
Ogbonnaya is a senior from Langham Creek High School in Houston, Texas, that has started three games for the Bears in his career, but has played in 38 games in four seasons. at 6'5″ and 305-pounds, Ogbonnaya has the size to be a force in the middle of the Bears defense and should see an increased role in 2022.