Big 12 News
Former Iowa State DB Isheem Young Transfers to Ole Miss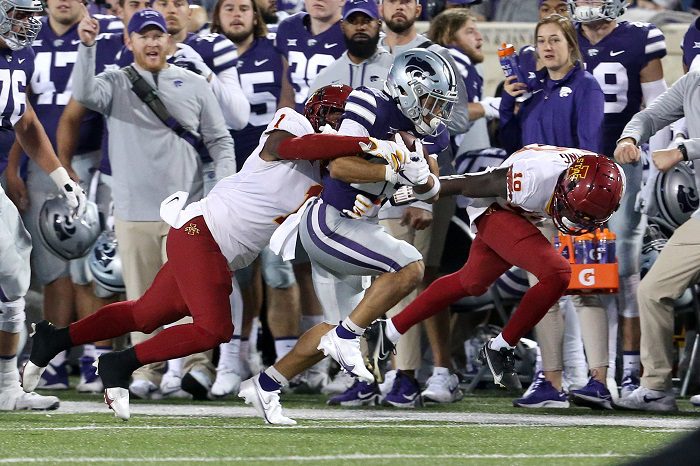 Ole Miss landed a huge addition via the Transfer Portal on Monday, as former Iowa State defensive back Isheem Young announced that he would transfer to Ole Miss and play for the Rebels in 2022.
Young was a star in the Iowa State secondary for two seasons, being named Big 12 Co-Defensive Freshman of the Year in 2020 and was a leader in the Cyclones in 2021, recording 56 tackles and two interceptions in 12 games.
Listed at 5-foot-10, 201-pounds, Young should compete for a starting role immediately in Oxford, Mississippi.
Here is Young's announcement on Twitter Monday afternoon.
Young entered the transfer portal back on December 13, leaving this as his final message to Cyclone Nation.
"I sincerely thank you for the opportunity to play the sport which I have loved all my life. I would like to thank coach [Matt] Campbell especially for always believing me and being by my side no matter what. Also I would like to thank him for helping me not just become a better player on the field but also off the field. I also would like to thank (safeties) coach (Deon) Broomfield for coming in and guiding me in the right direction. That will always be my guy years down the line no matter what.
"I would like to thank Coach [Dave] Andrews and his training staff, every single last one of them, the expertise, and support of everyone at Iowa State down to my professors, my teammates. I could never express in words my gratitude.
"While this experience has been amazing I have decided to enter the transfer portal for my own personal reasons for me and my family. I will take everything I learned here to further my love and knowledge for the game. Thank you again Cyclone Nation. Nothing but love. I made some lifetime memories here and I will never forget them."