Big 12 News
No Decision Reached on Expanding College Football Playoff to 12 Teams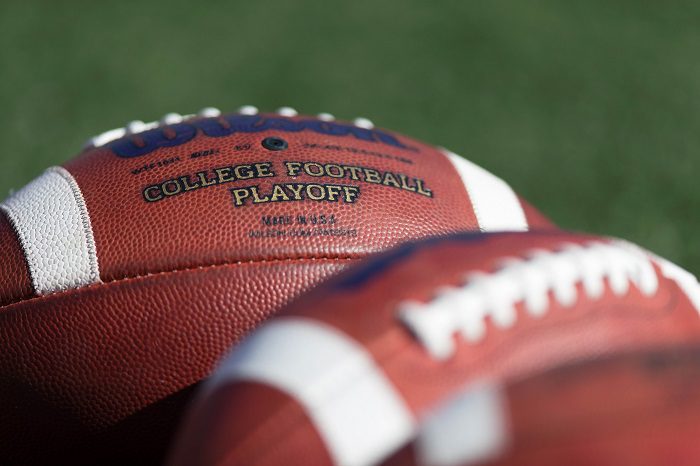 College Football Playoff commissioners met on Monday concerning the expansion of the current playoff format and were to submit a report to CFP presidents with recommendations moving forward.
The CFP has been heading towards expansion for what seems like an eternity and it looks like it will continue on that current trajectory for the foreseeable future.
Action Sports' Brett McMurphy reported on Monday afternoon that no decision had been made on expanding the Playoff. According to McMurphy, conference commissioners will continue to meet and discuss options, but nothing has been decided concerning college football's future.
This is a frustrating development for the entire sport, including the commissioners. ESPN's Heather Dinich reported that Bob Bowlsby, Big 12 Commissioner, used the word "disappointed" and that they "didn't even get close." There was a vote taken today, but it was far from unanimous and keeps the CFP expansion wheel at a complete halt.
According to Bill Hancock, Executive Director of the College Football Playoff, it sounds like the issues remain the same as they have been in meetings past: bad timing for some conferences, issues concerning bowl games, and "Automatic Qualifiers" or AQ's. What's new? This process has gotten so bogged down and overanalyzed by the same group of people for several meetings now and it suddenly appears that expansion that was once thought to be imminent will now be pushed back to 2026.
Commissioners sound unwilling to budge on key issues and their inability to compromise and come up with a plan will likely cost them nearly half a billion dollars, according to Ross Dellenger of Sports Illustrated.
Eventually, we will see a 12-team playoff. I truly believe that. But that day is not today.