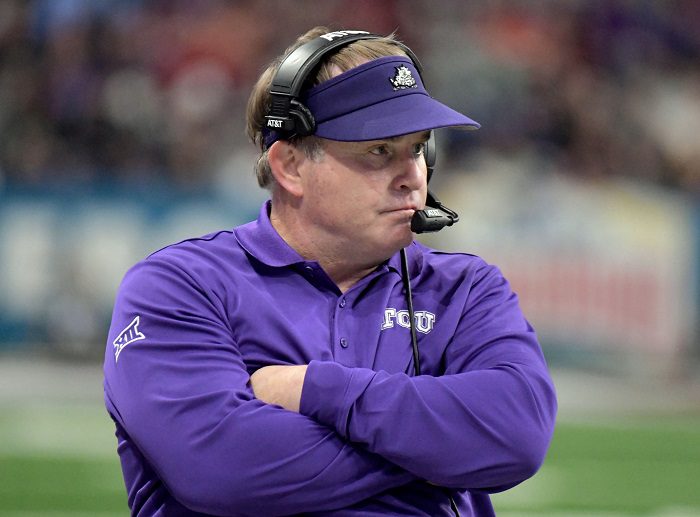 The University of Texas posted a job yesterday titled "Special Assistant to the Head Coach," according to Brian Davis of the Austin American-Statesman.
The job description includes things like:
Assist with special projects assigned by the Head Football Coach.
Assist with the overall practice and game day preparation, statistical analysis, and video analysis of opposing teams.
Assist with self-scouting of offensive, defensive and special team's schemes.
Travel with coaching staff and team to provide statistical support.
That sounds like a glorified assistant coach, right? It sure does to me. It sounds like a job tailored for one man in particular: Gary Patterson.
It was reported over the weekend that Patterson was meeting with Steve Sarkisian and Texas staff, and now this position appears out of thin air. Coincidence? I think not.
Over the past few weeks, it has been heavily speculated that Patterson would end up on Sarkisian's staff in some degree, but it wasn't confirmed in what manner that would be. Now, it sounds he is set to be Assistant Regional Manager, I mean, Special Assistant to the Head Coach.
Joking aside, Patterson is one of the greatest coaches of this era and it would be a monumental get for the Longhorns if this truly becomes a reality.