Baylor Bears
Baylor Football's 2022 Opener With Louisiana Tech Cancelled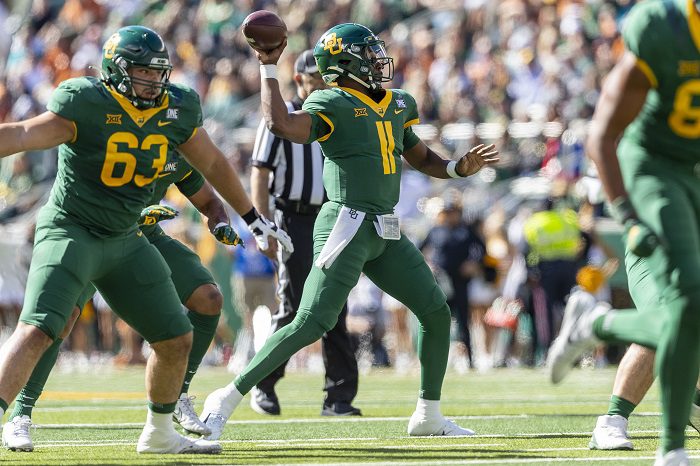 The Baylor Bears look to be on the prowl for an opponent for their season-opener in 2022 as their previously scheduled date with Louisiana Tech has been canceled.
According to FBSchedules.com, the three-game series between the teams has been canceled completely, with the first game in 2020 not being played due to COVID-19 and the games in 2022-23 being called off in this announcement.
Instead of playing the Bears, Louisiana Tech will open their season with Missouri, in Columbia, on September 3. The Bears currently have two other non-conference games scheduled in 2022, with contests on Sept. 10 against BYU in Provo, Utah, and a Sept. 17 date against Texas State at McLane Stadium in Waco.
Speculation says that with 2020 not being played, the 2-for-1 deal between the universities lost a bit of the flavor and ultimately became a situation the schools felt better to just move on from.
Look for Baylor to try and add a home game against a mid-major or group of five school, with a dangerous road trip to BYU already on the schedule.