Big 12 News
Oklahoma State DL Israel Antwine Declares for 2022 NFL Draft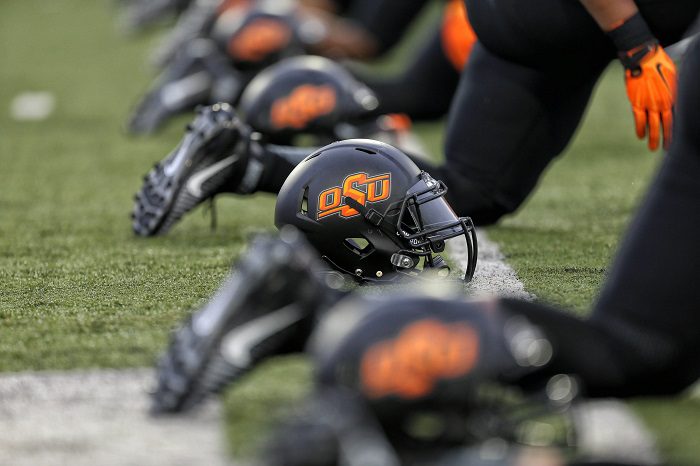 Oklahoma State's defensive line depth for next season took a big hit on Wednesday as senior defensive lineman Israel Antwine announced he will declare for the 2022 NFL and leave a year of eligibility on the table.
Antwine, a 6-foot-3, 300-pound senior from Oklahoma City, recorded 20 tackles and three sacks in 10 appearances in 2021 and showed flashes of promise at times throughout the year.
Antwine's departure is a bit of a surprise given his opportunity to come back and have a larger role in 2022, but sometimes you've got to roll the dice on yourself and see how things play out. He certainly has the frame to be an NFL defensive tackle and is athletic enough to make some noise at the next level.
After three seasons with the Cowboys, Antwine will finish his career in Stillwater with 61 tackles, six sacks, and one forced fumble. Here is his announcement on Wednesday via Twitter.
"I want to extend a huge thank you to all of Cowboy Nation and our loyal fan base," Antwine writes. "We had a rocky start, but ultimately you all welcomed and embraced me, and for that, I am extremely grateful. I want to say a very special thank you to Mr. Chad Weiberg the Athletic Director, his kindness towards me and my family during our school transfer was outstanding. Ms. Nikki Jones, I can't say enough about how she has impacted my life. Thank you for your tremendous belief and support in my ability to excel academically. To Coach Gundy and the coaching staff, thank you for the opportunity to play and represent this distinguished program. To my fellow teammates, I hope our bond and brotherhood last forever. I wish much success to each of you. After talks with my family and careful consideration, I've decided to declare for the 2022 NFL Draft. Thank you for your support."
With Antwine gone, as well as Jayden Jernigan transferring to Missouri, the Cowboys will be without two of their top three interior defensive linemen next season. Redshirt senior Brendon Evers is expected to return at the position, but the cupboard is bare behind that.
OSU is in the running for Tulsa transfer Jaxon Player, a top transfer target in 2022, but will have to fight off Oklahoma, Arkansas, TCU, and Baylor to land him. If Player ends up elsewhere, look for Gundy to lean on the transfer portal elsewhere.