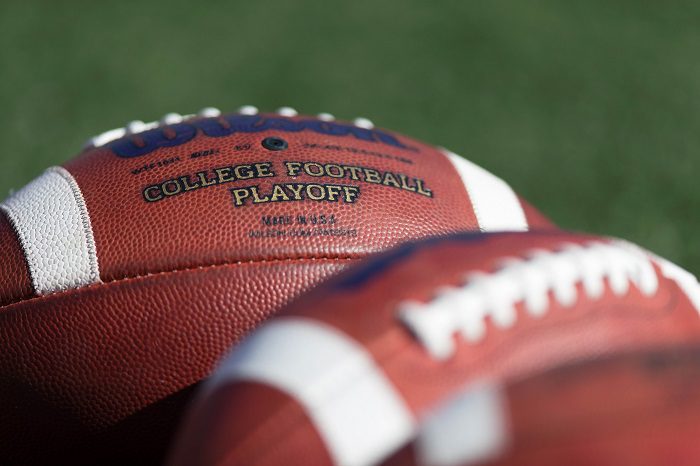 Playoffs? Playoffs? Yes, I am talking about playoffs. But I am not talking about the NFL playoffs.
If you are reading this then you are a college football fan, just like me. While college football is the greatest sport on the entire planet, I will be the first to admit that the NFL has the superior postseason format.
College football is stuck in the past and while that can be a good thing for certain parts of the sport, it also can prevent progress from being made by expanding the game that we love.
The sport has seen many powers over the years. USC, Oklahoma, Alabama, Notre Dame, Nebraska, Miami, Penn State, and a few others have all had their turns dominating the college football world. Back in the day, national champions were selected by actual people before the BCS era began in 1998 when computers took over.
That all ended in 2014 as the first-ever College Football Playoff was introduced. While the playoff still has its flaws, one team has managed to dominate the sport over the last 13 years. Sure, Clemson, Ohio State, LSU, and now Georgia have had their turns, but Alabama has been the king of college football since Nick Saban took over the Tide back in 2007.
Despite one team being superior to everyone else, there seems to be a strong push against expanding the college football playoff. As of now, four teams get in, and getting into the top four can be extremely difficult when you leave it into someone else's hands. There are five power five conferences and only four spots open. I am no math wizard but that never made sense in my mind especially when the SEC has taken up half the playoff on more than one occasion.
Would an expanded playoff change the ending result? Maybe not, but what it will provide is more excitement around college football, and more games, which we all love. At some point, we have to stop worrying about these bowl games and stop catering to the Rose Bowl's every whim, because it's not 1965 anymore.
More college football playoff games can be beneficial for many reasons. As I mentioned earlier, more games mean more teams getting in. That would mean every power five conference champion gets an automatic bid and, depending on whether it's an eight or twelve team playoff, you will have even more opportunities for teams who didn't win their conference.
Of course, more games means more money and if ESPN loves anything in this world, it's money. But who knows because maybe some other company takes over the rights to the playoff although I find that highly unlikely. Adding more playoff games also means fewer player opt-outs in big games and could impact recruiting due to the fact that you don't necessarily have to go to a certain school to guarantee your shot at getting into the playoff.
That may be wishful thinking but the more I think about it, why not expand? Give me the memorable games and who knows, maybe we have an upset or two that nobody saw coming. When it all comes down to it, more football is always a better thing especially when it means something like getting an opportunity to play for the top spot in college football.