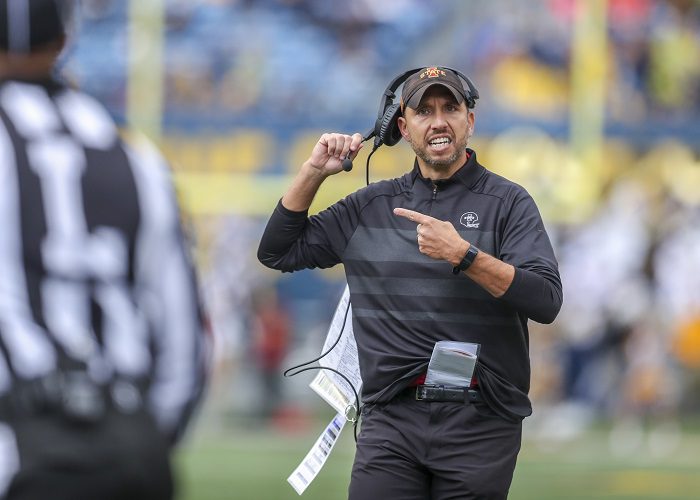 In the 2021-22 college football season, we saw one of the most chaotic coaching carousels ever, with several big names on the move within a span of a few weeks.
Lincoln Riley left the confines of Norman, Oklahoma, to take a job at USC, which hasn't been relevant in the national landscape since Pete Carrol was coaching there.
We've seen Brian Kelly leave Notre Dame, where he was the head ball coach for 12 seasons, for LSU which has the tendency to fire coaches after two seasons if they aren't in the SEC title game.
Mario Cristobal up and left Oregon, which he was building into a national contender, for Miami (FL), and will now restart the rebuild process in South Beach.
Now, for a few weeks, it has been relatively quiet as far as head coaching changes go because the major vacancies have already been filled. Then, the NFL offseason started and several head coaches got the boot on the Monday morning after Week 18. Minnesota's Mike Zimmer was one of those coaches, who was with the Vikings for eight seasons and had an overall record of 72-56. Unfortunately for Iowa State fans, the rumors of the Cyclones losing Matt Campbell aren't quite finished yet, because it sounds like the Vikings are sniffing around in Ames.
According to a recent tweet from Elias Johnson of WHO 13 News in Iowa, Campbell is one of the candidates on Minnesota's "short list."
Now, there isn't much more to this rumor as of now, and it sounds like names like Doug Pederson and Eric Bienemy are more realistic candidates at this point, but you never know. So, don't say we didn't warn you.