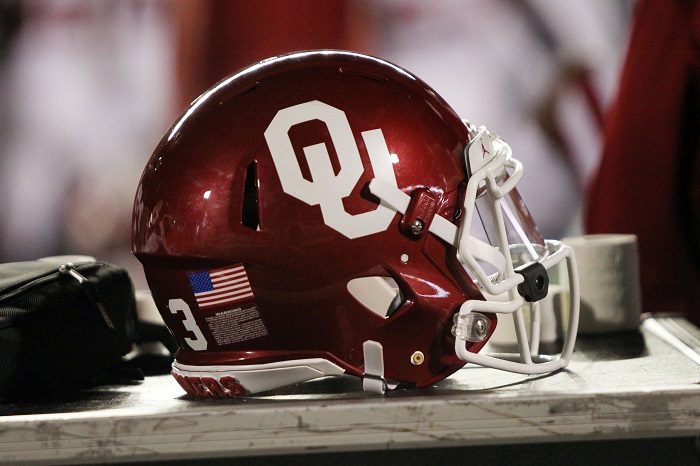 Manning.
A name that is truly synonymous with football royalty and has decades of greatness spanned across both the college football and NFL landscapes.
Archie Manning, the sire of the Manning football tree, is a legend around The Grove in Oxford, Mississippi. His sons, Eli and Peyton (might have heard of them) are famous televison broadcasters who offer a different take on the Monday Night Football broadcast. Oh, and they are both two-time Super Bowl champions and SEC legends in their own right. Peyton defected to the University of Tennessee, but he did alright there.
Now, Arch Manning, nephew of Peyton and Eli, is making his way through the high school ranks as a quarterback as well. Manning is currently listed as the top prospect in the 2023 class with a 0.9999 247Sports Composite score. Before you ask yourself, yes he is actually that good. It's not just the name on his jersey. Take a look at the highlights from his junior year of high school.
Before the events of the past month or so, Arch Manning had no interest in coming to Oklahoma. Lincoln Riley never showed any interest in the prototypical quarterback from New Orleans, Louisiana. Why would he? He had secured the other top quarterback in the 2023 class in Malachi Nelson, from Los Alamitos, California. In fact, he spent most of his time recruiting in and around the California area for the past year of his time at Oklahoma. Weird how that all worked out, huh?
Anyways, now that Riley is gone and Jeff Lebby is in at Oklahoma, Arch Manning and his camp are interested in Oklahoma, and as of this week, the interest has been reciprocated. The Sooners extended an offer to Manning on January 10th and, for the first time, have their hat in the ring for the 6-foot-4, 215-pound junior signal caller.
When Lebby was hired back in December, Archie Manning was actually in Oklahoma City for a charity event. During an interview with Mike Cornett, former OKC mayor and television personality, Manning said that Oklahoma had landed a good one with Jeff Lebby and talked about the level of respect that the Mannings have for him.
Up until this point, Riley's quarterback factory eliminated the need to extend offers like this one, but now, with Spencer Rattler and likely Caleb Williams gone via the transfer portal, Oklahoma's quarterback room is quite bare (never thought you'd hear that again). Outside of Dillon Gabriel, Oklahoma has one incoming freshman in Nick Evers and a walk-on in Ralph Rucker. Micah Bowens, a Penn State transfer, is ont he roster as well but was listed behind Rucker on the depth chat last season.
This will be an interesting race to watch, and if Arch did decide to come to Oklahoma he would likely play an SEC schedule during his time in college, just like the rest of his family.