Iowa State Cyclones
Iowa State Fans Could Be Victims of Their Own Passion, Loyalty With ESPN Plus Games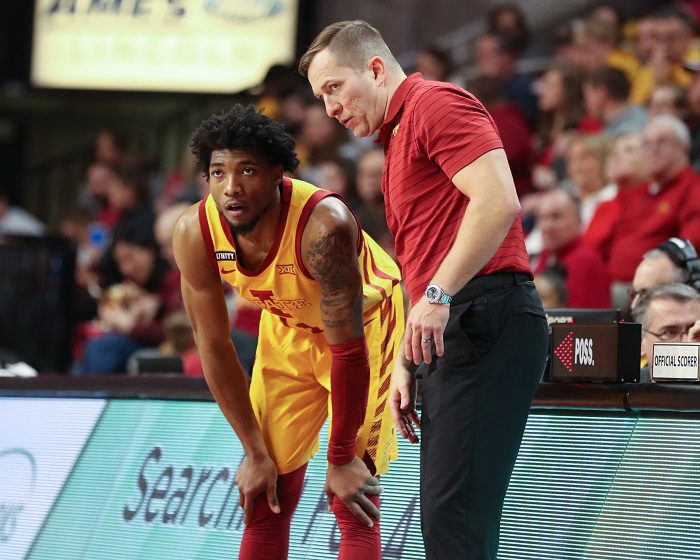 There's no question that all media companies are trying to get their consumers onto their OTT networks. What is OTT? An over-the-top media service is a media service offered directly to viewers via the Internet. OTT bypasses cable, broadcast, and satellite television platforms, the types of companies that traditionally act as controllers or distributors of such content.
ESPN is doing that with ESPN+, which has been around for a few years, but of course is getting pushed more every football and basketball season, as ESPN suffers at the mercy of people continuing to cut the cord.
And while we don't blame the company for trying to maximize revenues, this still is America after all (as of today), there's something to be said for the fact that Iowa State fans are a perfect case study on how being a passionate, loyal fan base could back fire.
That's because Iowa State basketball continues to have several of its men's basketball games relegated to the OTT network. Saturday afternoon's match up against Texas tips off at 1:00 CST on ESPN+. In fact, two of Iowa State's next four men's basketball games, and three of their next eight, will be played on ESPN+. Overall, they have five games remaining on ESPN+.
By comparison, Baylor has three. Kansas has three. K-State has four (with two of them against Baylor). Oklahoma has four (one against Iowa State). Oklahoma State has four (two of those four against ISU). You get the picture.
ESPN is supposedly planning to keep this as even as possible, sans Texas and Oklahoma, due to their own Tier 3 deals. But as ESPN continues to push further towards its direct-pay platform, could the Cyclones be victims of their own fans' loyalty?
This is obviously costing Iowa State fans beyond what most already pay for their cable bills, plus, it's limiting viewership of Iowa State basketball to those casual fans that aren't likely to go directly pay to watch the Cyclones, but who would have watched them if they just flipped on ESPN or ESPNU.
And maybe more importantly, it's not allowing high school coaches and potential recruits to casually flip on an ISU game and see what the revamped program under Otz is all about.
It remains understandable what ESPN's business model is going forward, but in the end, ESPN will have to hose the most passionate and loyal fan bases who are the more likely ones to purchase the product. That's just a reality going forward certain fan bases will have to accept. At least for as long as ESPN has a monopoly on the landscape.