Big 12 News
Oklahoma State Offensive Lineman Tyrese Williams Enters Transfer Portal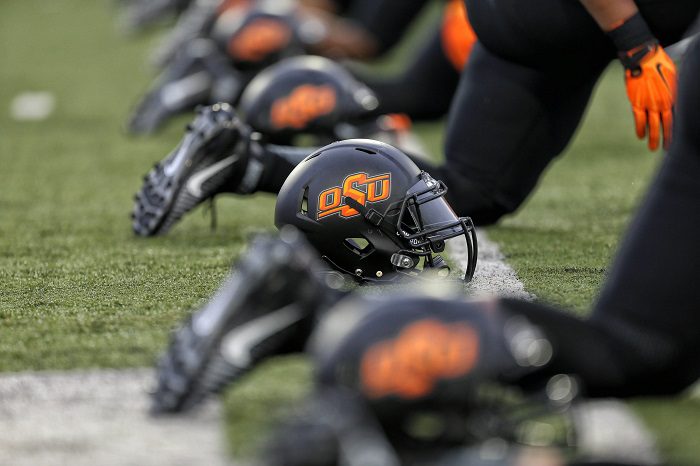 The Oklahoma State Cowboys continue to lose pieces on the offensive line after Tyrese Williams hit the transfer portal late this week.
The news broke on Friday in a report from 247Sports' Cody Nagel. Williams becomes the fourth offensive lineman to hit the portal since the Big 12 Championship Game, along with the ninth player overall.
Williams came to Oklahoma State as part of the 2018 class as a three-star prospect out of Cy Ridge in Houston, Texas. He was ranked as the No. 10 center in the country, according to 247Sports. Williams chose Oklahoma State over of Houston, Colorado State, Cal, UCF and Utah.
Williams played in eight games the last two seasons with the Pokes, including three at left guard in 2021. He was possibly poised to get much more playing time in 2022, as the Cowboys are losing Josh Sills and Danny Godlevske due to them being out of eligibility, while Hunter Anthony, Monroe Mills and Cade Bennett all hit the transfer portal.
The good news is the Cowboys added three offensive linemen in their 2022 class, led by junior college standout Tyrone Webber.
Oklahoma State is coming off a run to the Big 12 Championship Game, which they lost to Baylor. But the Cowboys ended the season with a Fiesta Bowl victory over Notre Dame.