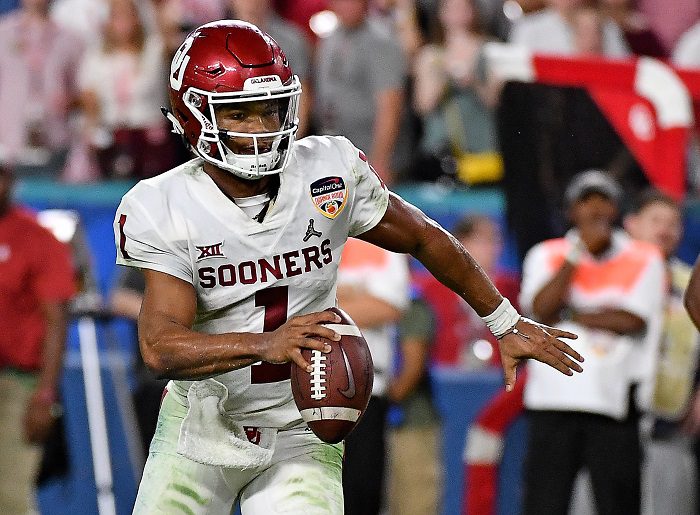 The NFL Playoffs are kicking off with Super Wild Card Weekend and six games on the schedule. There will be several familiar faces to Big 12 fans, including some of the biggest starts of the Playoffs, like Chiefs quarterback and former Texas Tech stand out Patrick Mahomes.
But he's not the only former Big 12 star leading a team to the postseason. Former Oklahoma quarterbacks Kyler Murray and Jalen Hurts are also leading a pair of NFC teams, the Arizona Cardinals and Philadelphia Eagles, respectively, into the NFL Playoffs.
The Big 12's three quarterbacks only trails the SEC, who has five former quarterbacks leading teams into this year's playoffs.
Ryan Tannehill (Texas A&M) lead the Titans, LSU's Joe Burrow quarterbacks the Bengals, former Alabama QB Mac Jones is now starting for the Patriots, Georgia's Matthew Stafford is leading the Rams, while Dak Prescott, Mississippi State, has the controls for the Cowboys.
Of the other Power 5 Conferences, the Pac-12 has one QB in Aaron Rodgers (Cal), the Big Ten has one in Tom Brady (Michigan) and the ACC has none.
Other quarterbacks who played Group of Five or FCS football include Josh Allen (Wyoming), Derek Carr (San Diego State), Ben Roethlisberger (Miami OH) and Jimmy Garoppolo (Eastern Illinois).