Big 12 News
Bill Self Rips Into Rumors of Tension with Remy Martin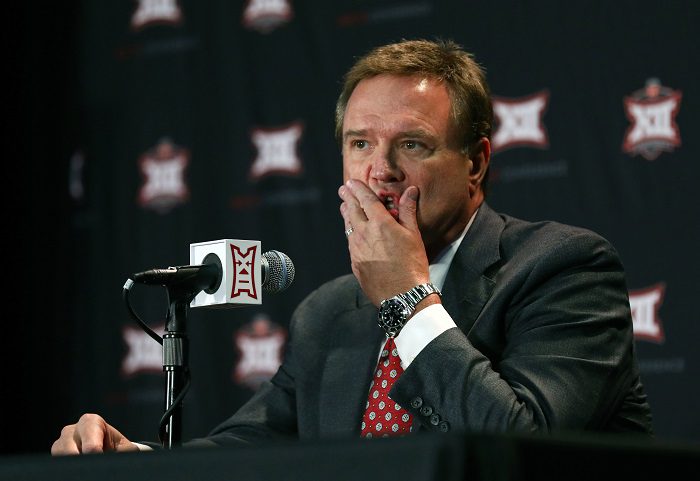 The Kansas Jayhawks were fresh off a dominant win over West Virginia on Saturday, but head coach Bill Self was still fired up about some misinformation he believes is circulating around his program.
It all revolves around senior guard Remy Martin, who missed his third game of January because of a sore right knee.
As he has said in recent weeks, Self added again said on Saturday that Martin's status was "day to day," and that he would return from what Self called "a bone bruise" in his right knee when he feels good enough to play again.
However, that hasn't stopped plenty of social media and message board speculation that there is something else going on that is leading to Martin's absence.
However, after the game on Saturday, Self had his chance to shoot down these rumors, saying,
"Everybody's got an opinion on crap," Self said. "But I actually know more about what's going on than all the opinions out there in this particular situation. Maybe not on politics or world events, but on this particular situation I actually know a helluva-f**king lot more than some other people out there."
Self added he hopes to have Martin back in the lineup as soon as Tuesday, as KU gets set to take on Oklahoma for a 6:00 p.m. tip off.