Big 12 News
FCS All-Conference Lineman Michael Shanahan Commits to Texas Tech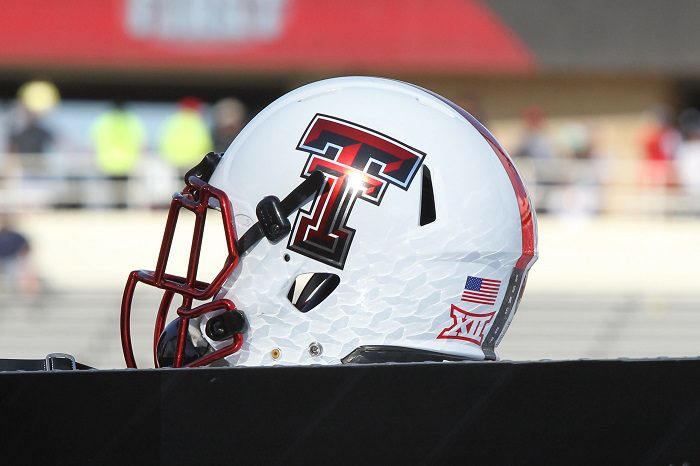 Joey McGuire and the Red Raiders of Texas Tech are in the midst of building a program in Lubbock, Texas, and all great football programs start upfront — On the offensive line.
Tech has lost three offensive linemen from the 2021 team that finished 7-6 with a 34-7 win over Mississippi State in the Liberty Bowl: starting center Dawson Deaton, guard Josh Burger, and tackle T.J. Storment. That has caused McGuire and staff to look to the transfer portal for some help, and they found some on Sunday evening.
Michael Shanahan, former starting left tackle for the UT-Martin Skyhawks, has announced that he will use his final two seasons one eligibility to play for the Red Raiders. Shanahan was a first-team all-Ohio Valley Conference offensive tackle this season for the Skyhawks, who went 10-3 and made the FCS playoffs. At 6-foot-5 and 310 pounds, Shanahan has the frame to be a difference-maker at the D-I level if he can put on some good weight in the offseason.
The Red Raiders earned Shanahan's services over several other schools, including Oklahoma State, Kansas, Fresno State, and UTSA.
Shanahan joins fellow transfer offensive linemen Cade Briggs (New Mexico) and Monroe Mills (Oklahoma State) as the third player at the position to join Tech's roster.
Being from Austin, Texas, the move to Lubbock is much closer to home than Martin, Tennessee, and could give Tech a foot in the door for the No. 2 recruit in the state of Texas for the 2023 class. Michael's younger brother T.J. Shanahan is ranked as the 8th-best prospect in the country by Rivals and holds 40 offers, including Alabama, Georgia, Ohio State, Oklahoma, Texas, and USC among others.