Big 12 News
Kansas State Adds Former Mizzou Safety, TCU QB Shawn Robinson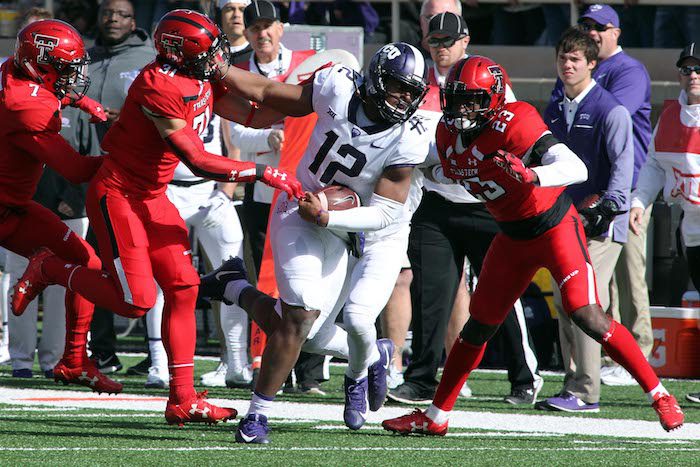 The Wildcats have added one of the most versatile athletes in the Midwest, with Shawn Robinson, former Missouri and TCU quarterback, joining K-State's roster.
Robinson was at Missouri during the past two seasons playing quarterback, but more importantly, defensive back for the Tigers. Before his time at Missouri, Robinson started out as a TCU signee and quarterback in the 2017 class. At the time that he committed to TCU, all the way back in 2015, Robinson was a five-star recruit and the 10th-best player in the 2017 class.
As a talented signal-caller out of DeSoto, Texas, Robinson's skillset never really took off at TCU, leading him to look elsewhere for opportunities. When he landed at Missouri his versatility landed him on the field, but not in the manner that he anticipated. As a safety during the 2021 season, Robinson recorded 31 tackles and an interception in seven appearances. He missed five games due to injury but said that this year was a turning point for him as a player, according to Chris Kwiecinski of the Columbia Daily Tribune.
"I haven't had this much fun since high school," Robinson said during the 2021 season. "I'm just having a blast."
Missouri head coach Eli Drinkwitz also spoke highly of the graduate transfer, noting his technique and toughness.
"I've been blown away by what he's been able to do and how quickly he's been able to do it," Drinkwitz said of Robinson switching to safety. "He's playing a lot of football for us, playing a lot of different positions, doing a lot of different things and still making a lot of plays with effort, technique and toughness."
It is unknown at this time how Chris Klieman and his staff plan to use Robinson, but with Adrian Martinez on the roster, one could deduct that Robinson probably fits a safety, especially after the Wildcats lost Reggie Stubblefield after a strong season in Manhattan.