Big 12 News
Oklahoma OC Jeff Lebby to Visit Arch Manning this Week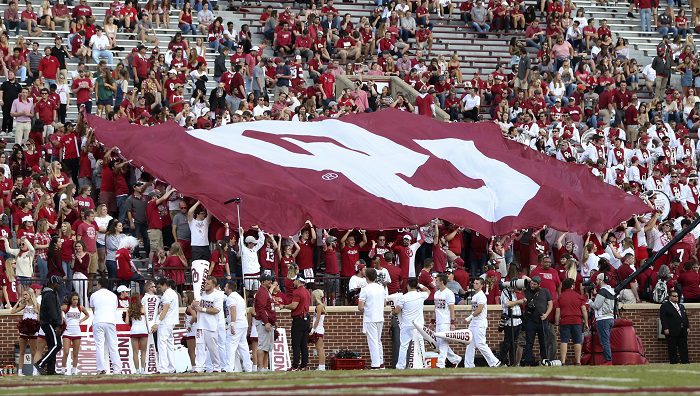 Just over a week ago, on January 10th, Oklahoma entered the Arch Manning sweepstakes and hopes to land the five-star quarterback with the help of new offensive coordinator Jeff Lebby.
Lebby formed quite the relationship with the Manning's while at Ole Miss and seems to have carried that relationship with him after his move to Norman, Oklahoma. According to a story by Steve Wiltfong, the Director of Recruiting for 247Sports, Lebby intends to build on that relationship in the coming days.
In his story titled, "College Coaches Coming in Droves to see Arch Manning," Wiltfong says that Jeff Lebby is planning on heading out to New Orleans for a visit with Arch Manning sometime this week. As are Billy Napier (Florida HC), Nick Saban, Mike Denbrock (LSU OC), Dave Johnson (Florida State Recruiting Coord.), AJ Milwee (Texas QB Coach), and Liam Coen (Kentucky OC).
Needless to say, everybody and brother wants Manning to be their quarterback of the future and it's going to be a wild ride to see who lands him. Early money is still on Ole Miss, given that his uncle Eli and his grandfather Archie are both legends in The Grove, but Lebby's move to Oklahoma after already developing a relationship with the legacy signal-caller could make this interesting down the stretch.