Big 12 News
Ashley, Aubrey Joens to Miss Iowa State Game vs. Texas Due to COVID-19 Issues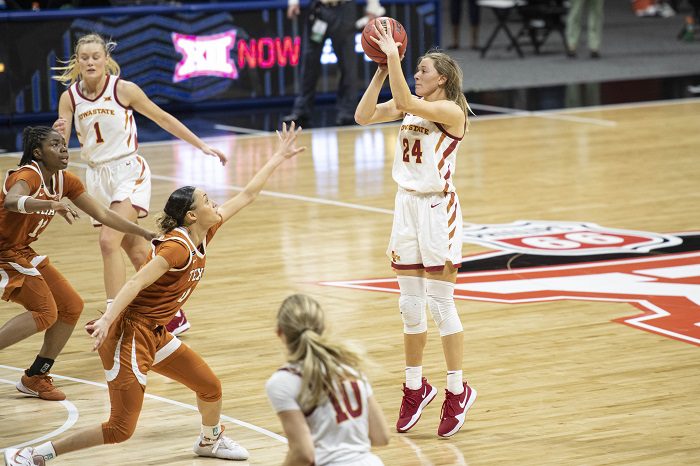 The Iowa State women's basketball team are set to have to play without two of their best players on Wednesday night against Texas.
According to a report from Tommy Birch of the Des Moines Register, Senior Ashley Joens and her younger sister Aubrey are both expected to miss the Top 15 match up at Hilton Coliseum.
The two will be out due to issues related to COVID-19.
The Cyclones are 16-1 and 5-0 in Big 12 play, off to the best start in program history, as they're ranked No. 7 in the country, while Texas comes in as the No. 14 team in the nation. Ashley Joens is leading the team with 20.1 points per game and 9.5 rebounds per game, while Aubrey is averaging 9.4 points per game and 6.9 rebounds per game.
Iowa State reached the No. 1 spot in the Heartland College Sports women's basketball Power Rankings this week. The Cyclones are fresh off wins last week over Kansas State and Oklahoma State. Meantime, the Longhorns are coming off a 1-1 week, with a loss to Kansas and a win over West Virginia.
Tip off between Iowa State and Texas is set for 6:30 p.m. tonight in Ames.