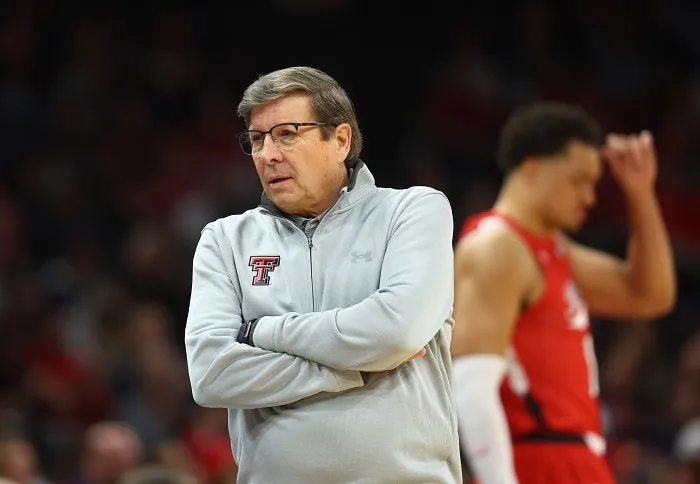 The Texas Tech Red Raiders are fresh off another ranked win on Tuesday night, this time over Iowa State. Tech is ranked in the Top 20 in the country and is sitting at 14-4 overall and 4-2 in Big 12 play, which is just a half game behind Kansas for first place in the Big 12.
This is happening despite many predicting a dramatic fall from grace after Chris Beard left Lubbock for the Texas job. However, so far, Mark Adams has kept the train on the tracks and is exceeding expectations.
That's certainly been a surprise to Stadium's Jeff Goodman, who in a podcast this week called Texas Tech, "the worst job in the Big 12."
Goodman was talking about how he was "completely wrong" on the hire of Mark Adams at Tech. He added, "This guy has been incredible, what he's been able to do. I thought this thing would absolutely plummet."
After getting pushback from a co-host, he said, "It's Lubbock, it's the worst job in the Big 12."
Here's the full video:
After the backlash from Texas Tech fans, Goodman did try to backtrack some of his comments, calling Tech now the 7th or 8th best (or 3rd or 4th worst, depending how you look at it), job in the Big 12 Conference.
Something tells me Jeff Goodman won't be having any beers bought for him in Lubbock next time he's at a game. Beers dumped on him though? That's a different story.
Oh, and if we could pass on some recommended reading for Jeff, how about this piece we wrote earlier in the week on why Mark Adams is the perfect guy for the job at Tech. Just a friendly suggestion.