Trending Now
ACC Coach on Playoff Expansion: 'What are We Doing to College Football?'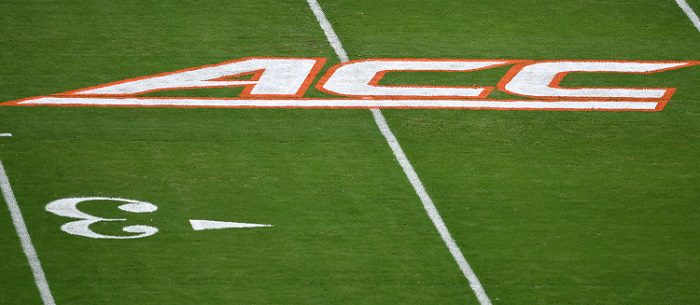 College Football Playoff expansion has been on life support for quite some time, and some new information from the ACC may have just killed it, at least until 2026.
In a piece from CBS Sports' Dennis Dodd, the entire ACC appears to be in lockstep about avoiding expanding the College Football Playoff until many of the other issues are figured out in the sport, such as the transfer portal, roster limits, academic priorities and more.
There were some explosive quotes in the article, including from Pittsburgh head coach Pat Narduzzi who said, "Any coach that says they are in favor of the 12[-team expansion] in college football … doesn't care about college football, in my opinion."
Narduzzi added, "Every coach I talk to from Pat Fitzgerald in the Big Ten to the SEC, they all have the same thoughts. 'This is screwed up. What are we doing? We are we doing to our profession? What are we doing to college football?'
Dodd goes on to report:
ACC coaches are concerned that level of churn is unsustainable with the annual limits of 25 signees in recruiting and 85 total players on scholarship. In 2020, rostered athletes were granted an extra year of eligibility due to COVID-19. As such, coaches do not have to strictly adhere to the 85-man limit in 2022; however, they must find a way to pare their rosters back down to 85 ahead of the 2023 season.
From ACC coaches to officials, the entire conference appears to be on board on hitting the pause button until several other items are figured out in the sport.
The report adds that as of now, the Big 12, SEC and Pac-12 are on board with expansion, but the ACC and Big Ten appear to be the hold outs. For expansion to take place, there needs to be a unanimous vote on the issue, and that does not appear to be close to happening.