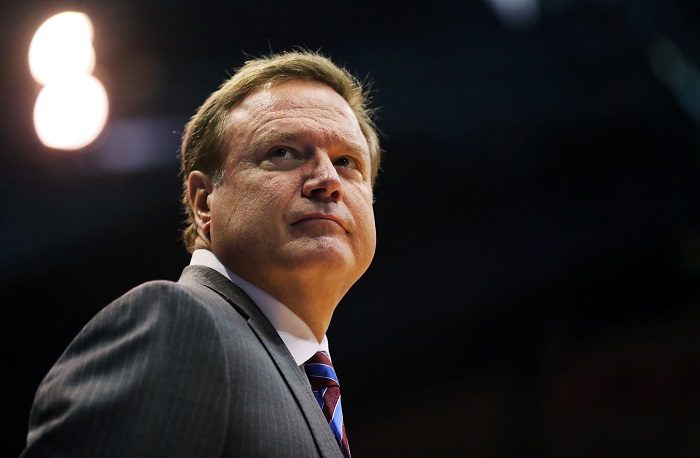 Welcome to the HCS Big 12 basketball mailbag, our third of the 2021-22 Big 12 men's and women's basketball season.
This mailbag is for all you basketball junkies out there who root for a Big 12 school that not only have questions about your team, but other teams in the conference. So, join me, grab your favorite drink (I'm sipping water because this cold just won't go away), and relax as I answer all your Big 12 questions.
For those interested, I will send out a tweet (@PostinsPostcard) Wednesday night and you'll have until Thursday at 5 PM CT to send in your questions to be answered every Friday right here at Heartland College Sports. And our site owner, Pete Mundo, will solicit questions on our Facebook page.
I want to thank each one of you who submitted a question this week and for those of you that are reading. For future reference, feel free to answer questions about men's and women's basketball, as we've added women's Big 12 coverage to our HCS content this season.
So many great questions, and we have time for four.
Randy Goertz on Facebook asks: When will the sanctions and punishments for Kansas be released to the public?
Honestly? Your guess is as good as mine. A quick update. In August, the NCAA actually change its Independent Accountability Resolution Process in order to try and speed up not only the Kansas investigation, but about a half-dozen others that are lingering like bad cheese. In October, the IARP made the process more transparent, and the Kansas City Star reported that the investigation was still 'ongoing.' On Jan. 11, Jesse Newell at the Star reported that Kansas has asked for an 'alternative resolution' in the case, but no one is really certain what that is.
I'd like to be able to tell you that we'll get finalization sometime this year, because the process for this has been absolutely ridiculous, even by NCAA standards. But, with the NCAA now breaking apart its constitution to give each division more autonomy, it wouldn't surprise me if this dragged into 2023. My guess is there is less than a 50 percent chance we get resolution in 2022.
And what that punishment might be? Who knows.
Nathan Larsen on Facebook asks: After we've seen a month of basketball results what would your new Top 10 be from one to 10 as its clear Iowa State is not the worst team in the league as we all projected?
Yes, Nathan, that is quite clear. My answer — shameless plug — comes in the form of my weekly men's Power Rankings, which are published each Monday. Those are a snapshot of where I see the conference on Mondays.
So I guess the question is — did the needle move after the early games this week? Well…
1. Kansas; 2. Texas Tech; 3. Baylor; 4. Iowa State; 5. Oklahoma; 6. Oklahoma State; 7. Texas; 8. Kansas State; 9. TCU; 10. West Virginia.
This conference is so friggin' good that, as I told Pete Mundo for our Heartland College Sports radio show, there is no 'worst' team in the Big 12. It's 'least best.'
By the way, here are my women's power rankings, which came out on Tuesday and before Iowa State's loss to Texas.
Tim Fitzgerald on Twitter asks: Give us your thoughts on this year's Big 12/SEC matchups and how important it is for the Big 12 this season?
Earlier this season I ranked the Big 12-SEC games from most to least intriguing as part of our preview package for the season. As one might expect some of those games have gotten more intriguing (Oklahoma vs. Auburn looks like it could be an absolutely bonkers game now) and some have gotten less intriguing (that Iowa State-Missouri game has the potential to not be a good time for the Tigers). But, overall, the powers-that-be did a good job of pairing quality, competitive games.
The one game I'm really looking forward to is Texas-Tennessee, just because I want to see Texas fans welcome Rick Barnes back to Austin. He deserves a round of applause for his work there.
As for the importance, the Big 12 treats their games with the SEC and the Big East as 'pseudo-conference' games, so they look at them with significance. So does the NCAA NET rating, the primary tool the selection committee uses for the tournament. Considering the two conferences will likely combine for at least 15 NCAA Tournament bids, a win here could be valuable.
The two teams that I'm looking at that NEED that win are TCU and West Virginia. TCU will drop out of Bracketology on Friday, and the Horned Frogs will be on the bubble all season. I think West Virginia is starting get close to the bubble. Both won their Big East games. If both win their SEC games, that helps their resume a great deal.
A p Dubya on Twitter asks: Which of the new four schools will be in a position to step in immediately and compete for a Big 12 title?
This dovetails nicely to a question I've been holding on to from Stan Hollibaugh: Which future Big 12 program has the best Women's basketball program?
So let's dig in because in a way they're one in the same.
Assuming those four programs continue to track the way they're tracking, Houston would be my pick on the men's side. Kelvin Sampson has built quite the monster with the Cougars. He has great facilities and the ability to recruit whomever he wants, especially from the Houston area. The carrot of playing in the Big 12 will means something. BYU won't be far behind. Head coach Mark Pope has turned the Cougars into a quality Top 50 program that has spent a good portion of this season in the Top 25. The Big 12 enhances his ability to recruit, too.
On the women's side, BYU looks like the program that could make an immediate impact. The Cougars are ranked No. 17 in the latest poll and has just one loss this season. Head coach Jeff Judkins has built a great program in Provo in the past 20 years. The Cougars regularly make the NCAA or NIT and win 20 games as season.
Those would be my picks to be the teams that would be in the best positions to compete for a Big 12 title right away.
You can find Matthew Postins on Twitter @PostinsPostcard.