Oklahoma Sooners
Watch: New Oklahoma Football Coach Brent Venables Fires Up Crowd During Basketball Game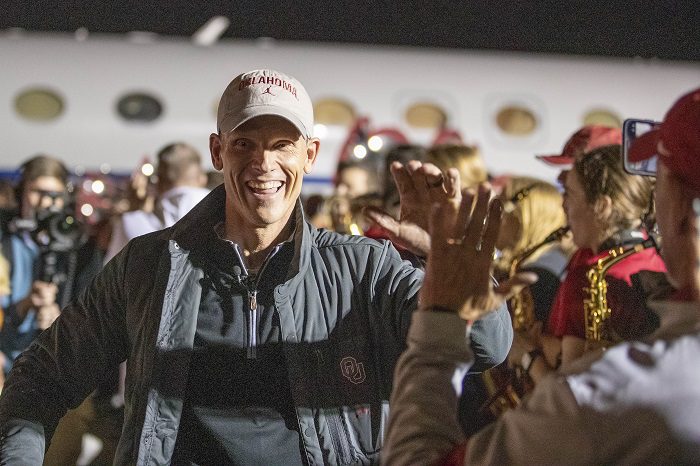 It's been a roller coaster few weeks for Oklahoma fans. Ever since Lincoln Riley bolted for USC, then the team hired Brent Venables, put together an Early Signing Day class, and continued on through a crazy few weeks, there hasn't been that one, big moment for OU fans to "welcome" the new head coach.
That chance game on Saturday during half of the Oklahoma vs. Baylor basketball game in Norman.
Venables took mid-court to a standing ovation from a raucous crowd. The new head coach went on to say, "I wanted you to know how incredibly thankful, humble I am to be the head football coach here at the University of Oklahoma… I can assure you our players and our staff are relentless committed to the standard of excellence that this program represents. Our goals and our vision for our program is to be the model program in college football. Standing for integrity, class and toughness."
Here's the rest of what Venables had to say to Sooner Nation.
Venables went on to brag about the OU faithful, the home sell outs and atmosphere in Norman. Clearly. OU fans have embraced Venables, who of course they know from his time as the defensive coordinator for several years under Bob Stoops.
Venables has been busy on the recruiting trail and in the transfer portal, as the Sooners added three defensive backs in a 24-hour period last week.