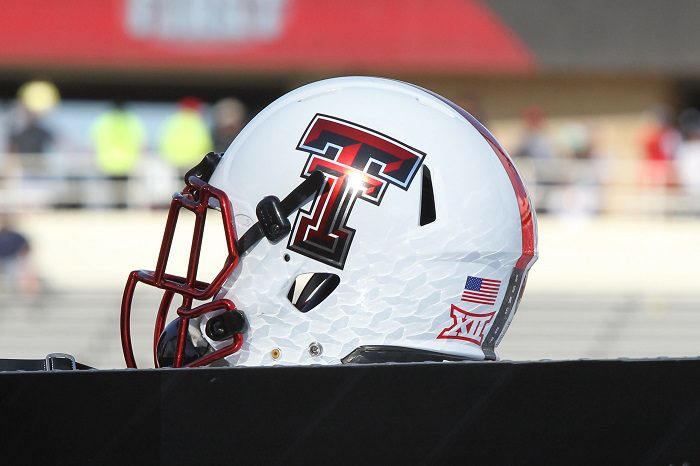 Texas Tech added another key piece to their already impressive 2023 recruiting class on Saturday evening when Justin Northwest quarterback Jake Strong committed to the Red Raiders via Twitter.
Strong, a 6-foot-2, 200-pound junior, threw for 2,339 yards and 29 touchdowns this past season and ran for 918 yards and eight touchdowns. Northwest finished 7-4 with a bi-district loss in the Texas Class 5A Division I playoffs.
Jake had a total of eight scholarship offers according to 247Sports. He chose Texas Tech over schools such as Cincinnati, Colorado State, Western Kentucky, and Indiana. Keep in mind that current Texas Tech offensive coordinator Kittley was at Western Kentucky last season when the Hilltoppers offered Jake back in June. It appears that Jake took a visit to Lubbock this weekend and had a great time with the new staff.
With Jake Strong on board, the Red Raiders now have the number seventh ranked recruiting class for 2023 according to 247Sports. Texas Tech has a total of six commits for their 2023 class and all of their commitments hail from the Lone Star State. Not only does Texas Tech have a top ten class for 2023 but they also currently hold the number one spot in the Big 12.
Joey McGuire hasn't been in Lubbock for very long but in his short time there he already has made a significant impact. With the hires McGuire has made and the energy he is bringing to the program, it is easy to see why so many high school players are interested in Texas Tech.