Oklahoma Sooners
247Sports Lists Oklahoma Sooners as Having 2023 National Championship Potential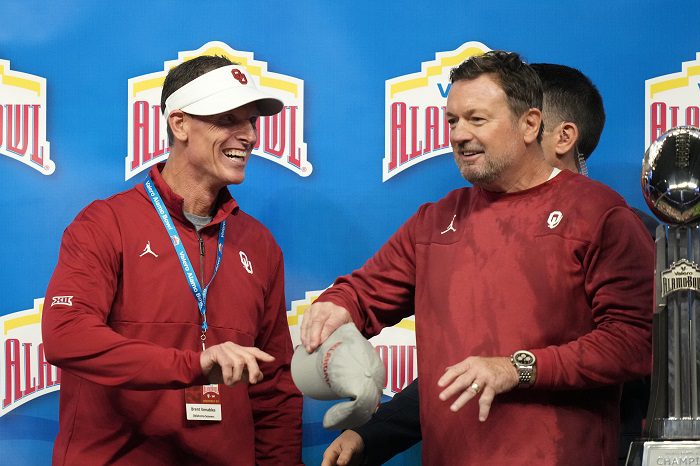 The 2022 college football season is eight months away, but it's never too early for those of us obsessed with the sport to start looking ahead, and that's what the folks at 247Sports are doing. They put together their list of 10 teams with the "potential" to win the 2023 National Championship, and the only Big 12 team to make the list was the Oklahoma Sooners.
Here's what 247Sports had to say about OU's chances next season:
Despite the coaching change and the likely loss of quarterback Caleb Williams, the Sooners have freshman Nick Evers and a bonafide leader in new head coach Brent Venables. It will be a challenge, but the Big 12 is a bit more open than, say, the SEC. Baylor should be in contention again along with Oklahoma State and possibly Texas, but the Sooners should end up being the favorite in the conference. Since winning a Power Five title is key to even getting to the playoff, Oklahoma could return to the final four this season. Once in, the Sooners will have a shot. Sure, they'll be underdogs compared to some of the other heavyweights, but you certainly can't rule Oklahoma out due to a new era for the program.
Of course, OU has an enormous amount of talent, but considering the Sooners don't even know who their quarterback is going to be, is this a stretch?
Baylor is likely the most complete and proven team in the Big 12 Conference heading into next season, but if Oklahoma can hit it at quarterback, Jeff Lebby does his thing on offense, and Venables takes the defense to the next level, then there's no question the Sooners will be in the College Football Playoff hunt next season.