Baylor Bears
Big 12 Conference Has Nine of the Top 10 Toughest Schedules Left in D1 Basketball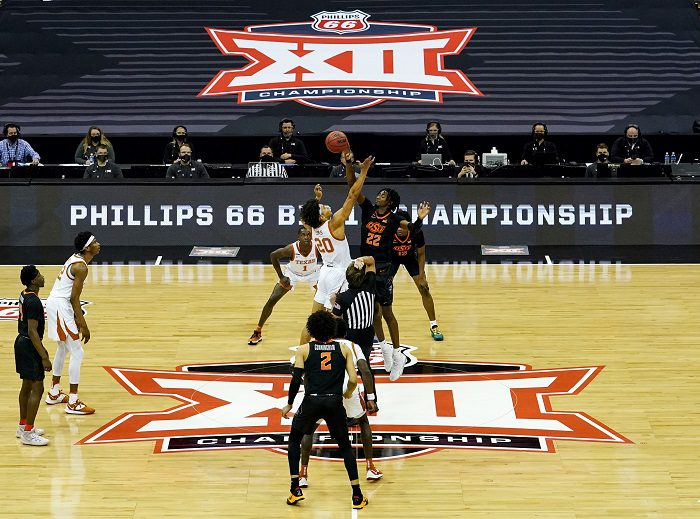 Anyone who has watched an ounce of Big 12 basketball this season knows it's the toughest in the country, and it's not even close.
But just how difficult is the Big 12 with less than two months until Selection Sunday? On Saturday, during the Texas vs. Oklahoma State game in Austin, ESPN shared this graphic, which showed the Big 12 had nine teams in the Top 10 of the toughest remaining schedules in Division 1 college basketball.
Texas, Oklahoma, TCU, West Virginia, Kentucky, Kansas, K-State, Baylor Oklahoma State and Texas Tech rounded out the Top 10. Kentucky was the only non-Big 12 team remaining, and Iowa State was the only Big 12 team not in the Top 10, likely because of who they have already played.
Here's a look at the graphic.
Then, if you go look at the KenPom rankings and rank by defense, the Big 12 has three of the Top 7 defensive teams in the country, every Big 12 team is in the Top 40, except for Kansas.
This league the next six weeks is going to be the most fun to watch in America, and it's not even close. On Saturday, Kansas came storming back to beat Kansas State in dramatic fashion, Baylor got by Oklahoma, while TCU upset Iowa State, Texas held off Oklahoma State and Tech rolled WVU.
Especially as we move past the NFL Playoffs in the coming weeks, there will be nothing more entertaining in all of sports than the rest of the Big 12 basketball schedule.
Basically, the Big 12 has become in basketball what the national media insists to us the SEC is in football, except the analytics actually back up this league on the hardwood. The same can't be said about the top-heavy SEC in football.