Oklahoma Sooners
Oklahoma Football Legend Roy Williams Tells Sooners Fans to Move On From Lincoln Riley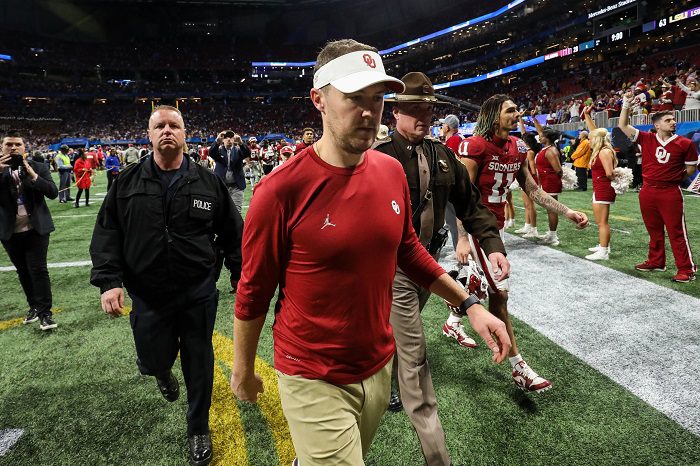 The Oklahoma Sooners are less than two months removed from the program being upended by Lincoln Riley's departure for USC, but naturally, some fans are still salty about it.
However, one OU legend has some advice for those fans stuck in the past: move on.
Williams tweeted out on Tuesday the following.
That also could be a tweet aimed at quarterback Caleb Williams, who hit the transfer portal following Oklahoma's Alamo Bowl victory over Oregon.
Williams has been in the transfer portal for a couple of weeks and still has not decided on his next home. The latest reports have Wisconsin in the mix to land the former five-star recruit.
Overall, it's great advice from Williams. Oklahoma is too proud and successful of a program to spend another five minutes on Lincoln Riley. Bob Stoops did an incredible job stabilizing the program after Riley's stunning departure, and then the hire of Brent Venables was very strong and it's already paid off nicely on the recruiting trail.
The Sooners will go into the 2022 season as one of the favorites in the Big 12 and while there may be a brief step back, Venables has the acumen and ability to get the Sooners program back into a College Football Playoff. And hey, by actually coaching and playing defense, it may even put OU in a position to win a game once they get there.
Enjoy the Pac-12, Lincoln. Good riddance.