Big 12 News
Wisconsin Emerges in Caleb Williams Sweepstakes: Report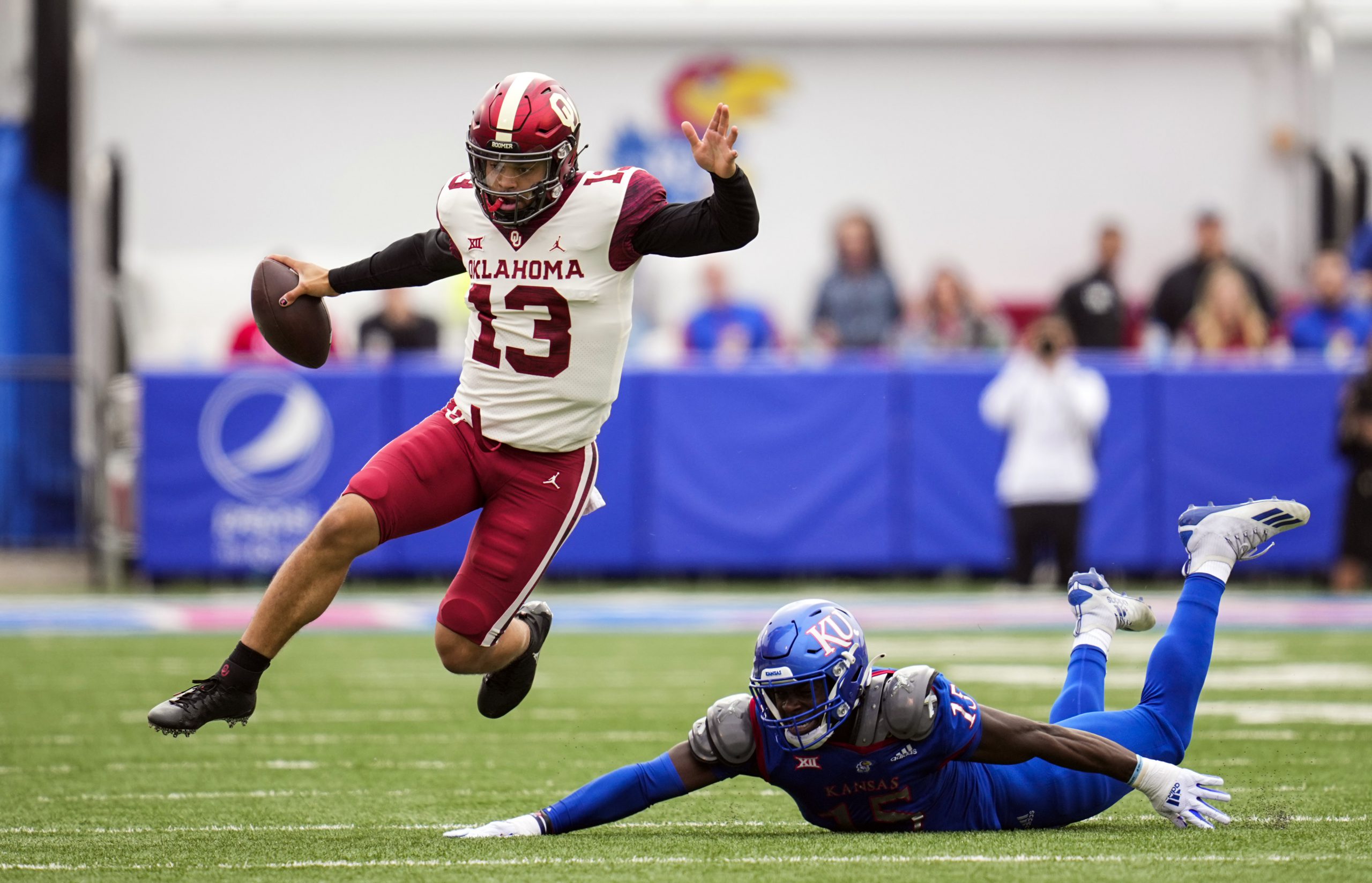 A new school has popped up in the sweepstakes for former Oklahoma Sooners quarterback Caleb Williams: The Wisconsin Badgers.
The report comes from On3's Gerry Hamilton, as he says Wisconsin has emerged as a "serious contender" to sign the former five-star prospect who entered the portal following his true freshman season with the Sooners.
Clearly there is still plenty of uncertainty around what Williams will do, as reports have tied him to obviously USC with Riley, but also UCLA and even in the SEC with LSU.
Williams was a former five-star prospect who came to the Sooners specifically because of Lincoln Riley, so it's natural to think that the Trojans have the upper-hand, but the longer it drags on allows more reason to believe that may not be the case.
As a freshman with the Sooners in 2021, Caleb Williams threw for 1,912 yards with 21 touchdowns and four interception, adding 442 rushing yards and six touchdowns. He took over the starting job after a breakout performance in the Red River Rivalry that led OU to a comeback victory.
Meantime, Wisconsin finished 9-4 in 2021, including a 6-3 record in the Big Ten. Sophomore Graham Mertz started for the Badgers throughout the season. He finished the 2021 season with 1,958 passing yards, 10 touchdowns and 11 interceptions.
The Sooners are still in the running for USC transfer and former four-star QB Jaxson Dart, while also recently flipping UCF QB Dillon Gabriel from UCLA.