Big 12 News
Bob Huggins on WVU Four-Game Losing Streak: 'I'm Not Sure We Can Pass the Ball'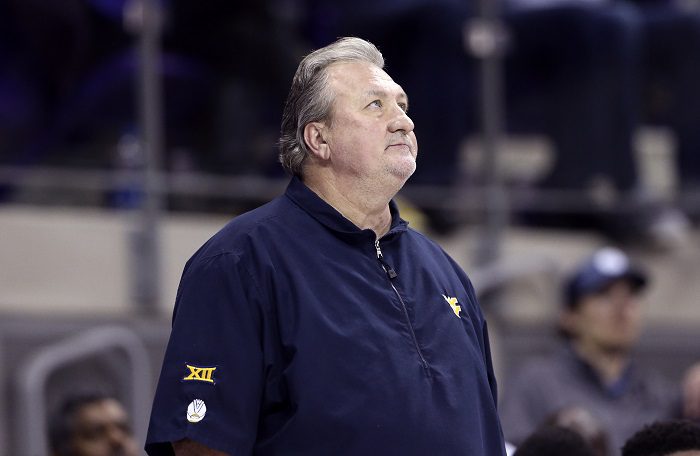 In Wednesday's matchup between the West Virginia Mountaineers and the Oklahoma Sooners, both teams entered on losing streaks and someone needed to get out of the slump with a win. That team proved to be Porter Moser's after a 72-62 Sooner victory in Morgantown.
Oklahoma snapped its four-game losing skid in Big 12 play, while the Mountaineers have now lost four straight. West Virginia head coach Bob Huggins was understandably frustrated after the loss, pointing to WVU's offense, or the lack thereof, for the loss.
"Their first eight buckets were lay-ins," Huggins said after the loss. "I'm not blaming them. It's me. I went back and looked at a lot of stuff that we did before and why it worked. We tried to put some – not a lot, just a few things – in. We do not run offense. We absolutely do not run offense. We haven't run offense all year."
"We don't pass the ball," said Huggins. "I'm not sure we can pass the ball. I knew where we were. We started practice for the last week, week and a half, with being on tossback…..Passing [though] is a hard thing. It's a hard thing if you've never done it….. it's my fault. I started way too late. I'll be honest with you. I started way too late trying to fix it. I take full responsibility."
Huggins says he will fix the issue, come hell or high water, he will "fix it."
"One thing I do hope is I do understand how much this means to Mountaineer Nation and the people of West Virginia," he said. "It just eats me up. I promise those people I will do everything in my power to try to fix this. It may mean that some of those guys may no longer be with us. But, if that's what it takes, then that's what we have to do. We have two guys sitting on the bench that have played their butts off in practice in those two freshmen guards and I didn't think this was the time to experiment and throw them out there."
The Mountaineers will try to turn things around starting this weekend in the Big 12-SEC Challenge when they take on the Arkansas Razorbacks.