Big 12 News
Texas Athletics Revenue Dropped $48.1 Million During 2020-21 Athletic Year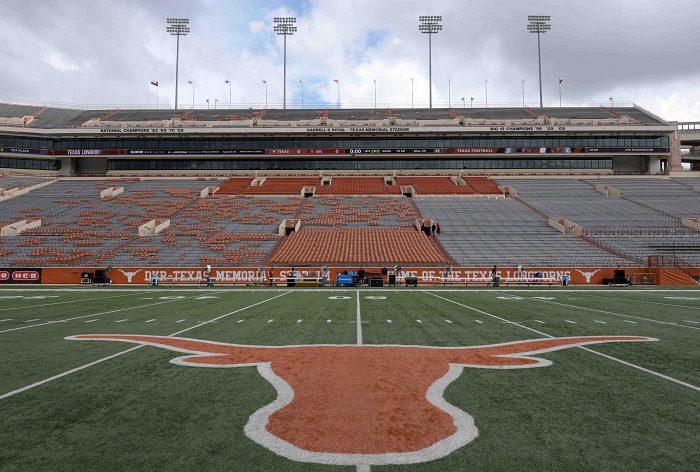 Every athletic department had a rough pandemic year in 2020-21, but now we are starting to get an idea of just how rough things were.
The Texas Longhorns saw their total revenue dropt $48.1 million during the 2020-21 athletic year, according to audited figures obtained by the Austin American-Statesman. Expenses were down as well, but the UT athletic department swung to a $14.6 million loss for the year after years of not losing money.
The school dipped into its reserves to cover the loss, Del Conte said, and still gave the university $6.8 million.
In an interview, athletic director Chris Del Conte said, "A lot of people made a lot of sacrifices, and the pandemic was hard on everybody. But you're finally seeing the gravity of what we were dealing with. I'm really proud of our team, really proud of everyone in our athletic department for understating the crisis we were dealing with."
So just how much money did Texas bring in during the 2020-21 athletic year? Still a cool $152.7 million.
But, the Longhorns had been clearing $200 million in revenues dating back to the 2016-17 athletic year.
Texas football is always the engine, and it generated $146.8 million in football revenue for the 2019-20 athletic year, but then, after fewer games and limited ticket sales, football revenue was knocked down to $98.2 million for the 2020-21 athletic year.
The school took in $44.1 million in football ticket revenue in 2019. In 2020, that number fell down to $8.8 million.
Donations were down as well. The football program had $33.6 million in donations for 2019. That number dipped to $29.9 million the following year. 
However, the good news is that it is expected the Longhorns will bounce back for the 2021-22 year, as it was a normal season regarding football with a full schedule and full stadiums.