Texas Tech Red Raiders
Texas Tech Generated 18 Million Social Media Impressions in Partnership With Kansas City Chiefs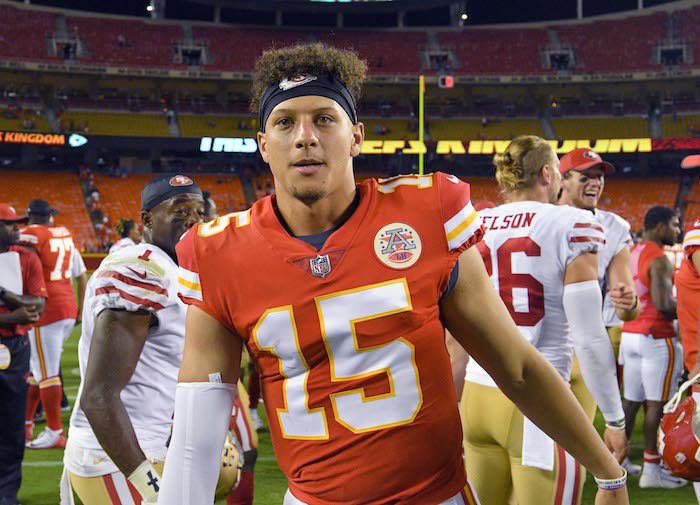 The Kansas City Chiefs are set to host their fourth-straight AFC Championship Game on Sunday at Arrowhead Stadium and Texas Tech is set to get more notoriety from it.
If you were watching the Chiefs vs. Bills on Sunday, as 43 other million viewers were on Sunday, when Patrick Mahomes threw a touchdown pass, Texas Tech's "Double T" logo was scene across the ribbon inside Arrowhead Stadium in Kansas City.
Why was that? Back in September, the Chiefs agreed to a marketing campaign with Texas Tech. At the Chiefs' home games, you can see the 'Double T' on the ribbon and the video board at the stadium, and the logo on the Chiefs' social media posts.
According to a report from KCBD-TV in Lubbock, Texas Tech's marketing team says the collaboration has generated more than 18 million social media impressions and 60,000 visits on the admissions website.
Has it worked for Tech? Well according to University President Lawrence Schovanec, Texas Tech has seen an increase in applications of 2.5%, this despite many Universities seeing a decrease in applications.
Schovanec couldn't name the price tag, but did say, "The sense of pride and visibility that it brings to Tech. Our alumni are very, very pleased and very proud to see the 'Double T' up there,.. We're fighting that and we need to leverage every resource we have to maintain and grow our enrollment, as we intend to do."
So when you settle in to watch the AFC Championship Game on Sunday between the Chiefs and Bengals, you may just see a Double T on a video board, and you know Tech alums will be beaming from ear to ear.