Baylor Bears
Baylor Leads Five Big 12 Teams in Women's AP Top 25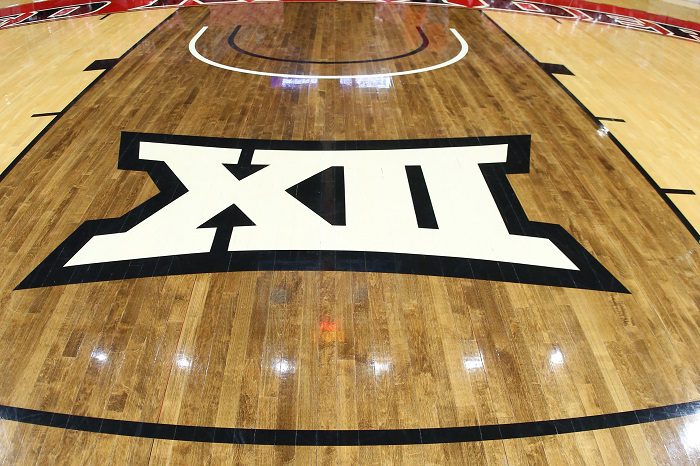 The Baylor Bears are now the highest-ranked Big 12 team in the newest AP Top 25 Women's Basketball Top 25 poll after winning both of their games last week.
While Iowa State also moved up, Texas fell after its loss to Oklahoma. The Sooners and the Kansas State Wildcats both held the same position in the poll from last week.
The ranked Big 12 teams include:
Baylor at No. 9 (the Bears were No. 11 last week).
Iowa State at No. 11 (the Cyclones were No. 13 last week).
Texas at No. 13 (the Longhorns were No. 9 last week).
Oklahoma at No. 18 (the Sooners were No. 18 last week).
Kansas State at No. 25 (the Wildcats were No. 25 last week).
Kansas received one vote.
Texas (15-3, 5-2) started last week by cooling off Ayoka Lee and Kansas State, winning 66-48. The Longhorns then went to Norman, Oklahoma, to face the Sooners, and the Longhorns lost, 65-63. Texas doesn't play until Friday, but the Longhorns have back-to-back games against Baylor — in Waco, Texas, on Friday and in Austin on Sunday,
Baylor (15-4, 5-2) started last week needing to outlast Texas Tech on the road, but ultimately winning, 88-80. Then, on Saturday, Baylor traveled to West Virginia and won, 87-54. The Bears have a three-game week, thanks to COVID-19 issues at the start of league action. The Bears hosts Oklahoma on Wednesday, Texas on Friday and then travels to Texas on Sunday.
Iowa State (18-3, 7-2) broke its two-game losing streak with a 77-62 win over Kansas on Wednesday. Then, on Saturday in Lubbock, Iowa State handled Texas Tech, 86-65. This week the Cyclones host Kansas State on Wednesday and then Oklahoma State on Saturday.
Oklahoma (17-3, 6-2) erased the memory of giving 61 points to Kansas State's Ayoka Lee with an 84-58 Bedlam win over Oklahoma State on Wednesday. Then, the Sooners hosted Texas in a pivotal game and won, 65-63. The Sooners are at Baylor on Wednesday and host West Virginia on Saturday.
Kansas State (15-5, 5-3) got back into the Top 25 last Monday but started last week with a 66-48 loss to Texas. Then, on Saturday, the Wildcats earned a split for the week with a 63-54 victory over TCU at home. Kansas State is at Iowa State on Wednesday and then hosts Texas Tech on Saturday.
The entire poll featured No. 1 South Carolina, No. 2 Stanford, No. 3 NC State, No. 4 Louisville, No. 5 Indiana, No. 6 Michigan, No. 7 Tennessee, No. 8 Arizona, No. 9 Baylor, No. 10 UConn, No. 11 Iowa State, No. 12 Georgia Tech, No. 13 Texas, No. 14 Georgia, No. 15 LSU, No. 16 BYU, No 17 Maryland, No. 18 Oklahoma, No. 19 Oregon, No. 20 Notre Dame, No. 21 Iowa, No. 22 Florida Gulf Coast, No. 23 Ohio State, No. 24 North Carolina and No. 25 Kansas State.
You can find Matthew Postins on Twitter @PostinsPostcard.
**Want to win a $20 gift card? Go sign up here and join our conversation! The best poster each week wins a gift card to your favorite establishment!**