Big 12 News
Four-Star WR DeAndre Moore Jr. Decommits from Oklahoma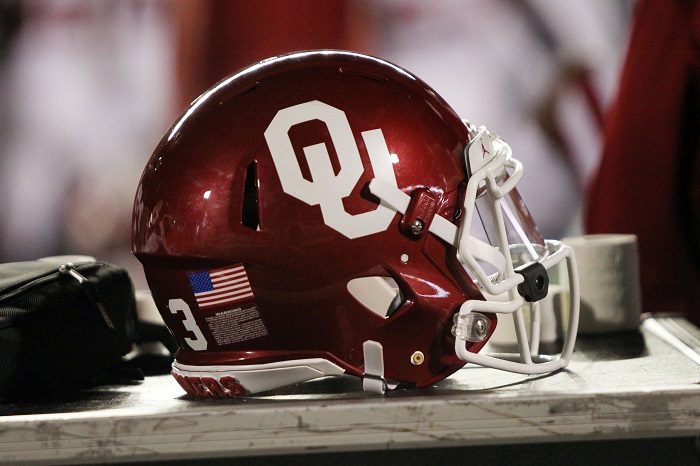 Oklahoma's 2023 class has been almost completely gutted following Lincoln Riley's departure around two months ago. During the first couple weeks of December, it seemed that the walls were coming down in Norman, as player after player decommitted, transferred, or entered the NCAA Transfer Portal.
At that time, four-star wide receiver DeAndre Moore said he was still rocking with the Sooners, according to 247Sports' Greg Biggins.
"I've been wanting to go to Oklahoma since the 7th grade," Moore said. "I don't know how many people know that but it has always been my dream school and it was never about the coaching staff for me.
"I liked coach Riley, don't get me wrong. I was looking forward to playing for him but that was more the cherry on top for me. I was going to Oklahoma because I love the school and that's where I always wanted to go and that's still the case for me."
Now, the junior wideout from Los Alamitos, California has changed his tune and has now reopened his recruitment after decommitting from Oklahoma via Twitter.
Moore suffered a knee injury in 2021 and with Oklahoma making a run at guys like Ashton Cozart and Dylan Edwards, it's not out of the realm of possibility that this was a mutual agreement.
Oklahoma seemed to be looking other places, but Moore would still be a huge addition to the class if the Sooners can reel him back in.
Look for Lincoln Riley and the Trojans to be a major player for Moore before things are said and done.
With Moore's decommitment, the Sooners now have just three commitments in the 2023 class and have a lot of work to do before next year.