Oklahoma Sooners
Oklahoma 'Not 100% Out of the Picture' for Caleb Williams: Report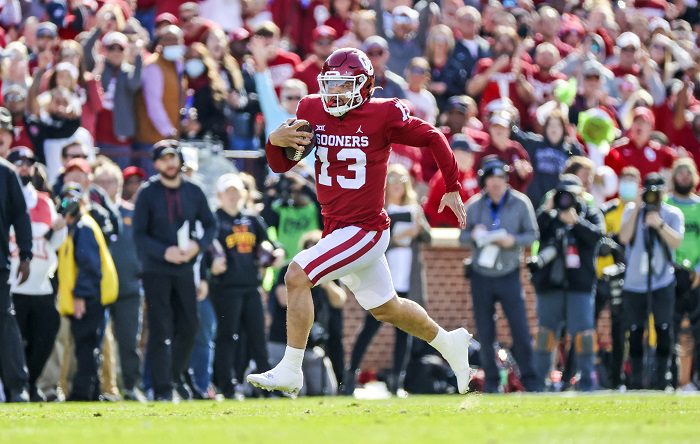 It's been nearly a month since former Oklahoma quarterback Caleb Williams entered his name into the NCAA Transfer Portal.
In that span, there have been several places rumored to be his landing spot. Oklahoma, Georgia, UCLA, USC, Auburn, and Wisconsin have all made their rounds as the "rumor of the week," but nothing outside of a reunion with Lincoln Riley in Los Angeles feels likely a this point.
However, according to Chris Hummer of 247Sports, Oklahoma isn't out of the race yet. While Hummer does not expect Williams to end up back in Norman, he says that lines of communication have remained open throughout this process.
Hummer also says that he remains confident in his Crystal Ball pick of USC landing Williams, but both parties in that marriage have work to do to make it happen.
UCLA is still a player in all of this, as is Wisconsin, due to the Williams family being very close with new offensive coordinator hire Bobby Engram.
The main thing to take away from this is that Caleb hasn't truly made up his mind yet, and the longer that this drags out, the less likely he is to end up under Riley's tutelage yet again. If that were to happen, and Riley was without Kedon Slovis, Jaxson Dart, and Caleb Williams going into spring ball, it would be hard for a lot of people in the Midwest to contain their laughter.