Big 12 News
All-State QB Kai Kunz Commits to Kansas Jayhawks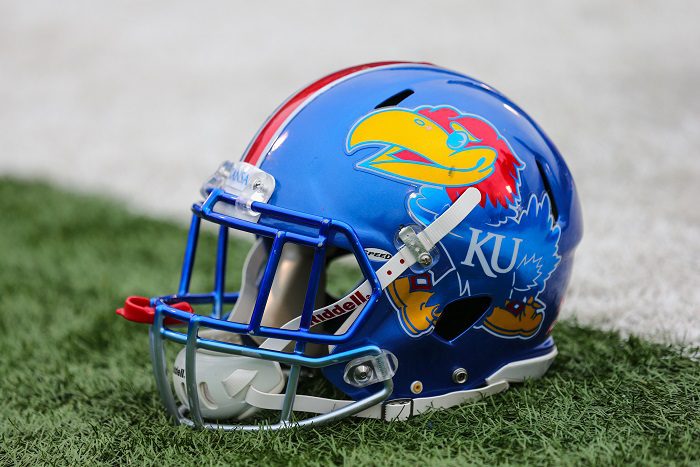 As a child, Kai Kunz knew what he wanted when he grew up: to be a Division-I football player, and more specifically, a Jayhawk. Now he will fulfill that dream, as a preferred walk-on at the University of Kansas.
"Ever since second grade, I've always wanted to go Division I, that's always been the ultimate goal," Kunz told Phog.net. "The Jayhawks, it's always been a dream of mine to play for them. And the Jayhawks haven't always been a winning team, it's been hard to watch game sometimes. But just with Coach Leipold and all his staff members, all the people that he's brought in. You can see there's different a different culture now. It's a different vibe at KU."
Kunz, a senior at Andover Central in Andover, Kansas, is listed at 6-foot-3 and 185-pounds and was initially committed to Washburn, a Division II university in Topeka. However, after two January visits and a PWO offer from his dream school, Kunz had to weigh his options.
"Some of the deciding factors were only if I wanted to go with a safer route and take up a great opportunity with Washburn which is a great football program with great coaches or bet on myself with KU and earn my way up and work my butt off," Kunz told JayhawkSlant.com. "With a great coach who is turning the program around and a great staff, there was a lot to think about. After lots of praying and talking with my inner circle, I decided to commit to KU."
With his success in the transfer portal and the way that his players and coaches speak of him, Lance Leipold is obviously someone that guys want to play for. He is attempting to rebuild one of the worst D-I programs in the country, and by all accounts, has done a great job after one season.
His new quarterback commit just received Kansas All-State honors after throwing for 1,883 yards, completing 64.7 percent of his passes, for 18 touchdowns and just five interceptions. He also added 107 carries for 629 yards (5.9 yards per attempt) with nine rushing touchdowns.
Kunz joins three-star signee Ethan Vasko as the quarterback in KU's 2022 class, and both will have to try and dethrone Jalon Daniels to see the field. Daniels took over as the starter late in the 2021 season and showed some promising flashes in his time under center.