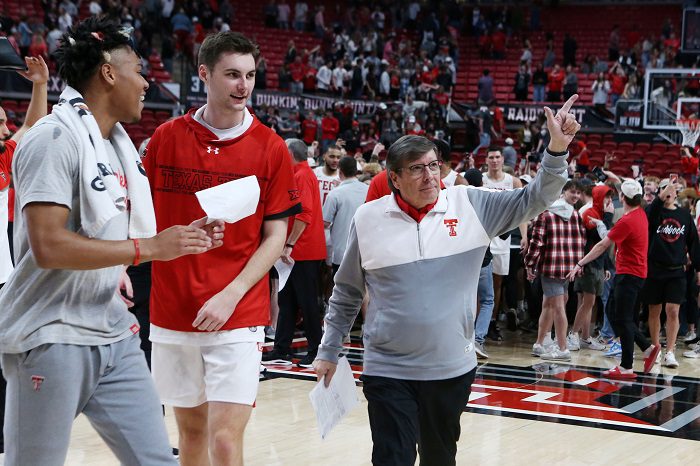 There are still about four hours until the tip for the Texas vs. Texas Tech matchup tonight in Lubbock, but don't tell Red Raider fans that.
This much-anticipated game has all the headlines you could ever want, but the big one is the return of Chris Beard. This is the first time the Beard has been back to Lubbock since taking the Texas job in April of 2021, and the scene has been less than welcoming up to this point.
When the Longhorns arrived in Lubbock last night, a sea of scarlet and black met them near the entrance and welcomed their hated rivals into town with chants and finger gestures that would make your grandmother faint.
Now, as the clock ticks closer and closer to both teams taking the court, fans have grabbed their lawn chairs and booze and staked a claim for their chance to get in. Check out the line at around 3:00 pm CT.
That is going to be a rowdy arena tonight, no doubt. Tune in on ESPN at 8:00 CT to see what could be one of the most electric atmospheres in college basketball all season.
The Red Raiders are currently favored by 4.5 points, but if the crowd has any effect on the game, it could be one to remember for the folks in Lubbock, Texas.