Trending Now
Oklahoma Moving to SEC Played Role in Lincoln Riley to USC: Report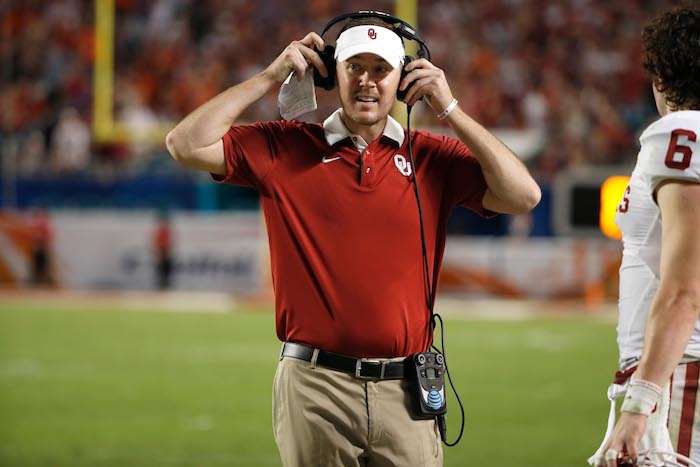 The story of the year in college football continues to unfold as new reports claim that one of the deciding factors in Lincoln Riley's departure to USC was Oklahoma's move to the Southeastern Conference.
It was widely speculated that this played a factor early on but was disputed heavily by several close to the situation. Now, according to Sports Illustrated's Pat Forde, the move to the SEC was certainly a factor in Riley's decision.
"A source familiar with the USC hiring process did say that Oklahoma's future move to the Southeastern Conference along with fellow Big 12 lynchpin Texas, a bombshell that dropped last summer, was a factor in Riley's willingness to look elsewhere. 'I don't think the SEC fit was particularly enticing or popular,' the source said."
It's not surprising if you think about it, given Riley's record against SEC foes. After going 1-3 against the SEC, the one win coming against Florida in the 2020 Cotton Bowl, it seems as if Riley doubted the Sooners' ability to hang in what many consider the nation's premier football conference.
Now, Oklahoma has Brent Venables and a staff filled with SEC experience who just secured the nation's 8th-best recruiting class after falling to the mid-'20s shortly after Riley's departure.
Many close to the program feel that Oklahoma is in a better place to compete now than they were under the Riley regime, but that has yet to be determined.
However, one thing is certain: Brent Venables isn't scared of the SEC. In fact, as a defensive coordinator at Clemson, Venables' record against the Sooner's future conference was 15-6. Now that dog'll hunt.