Oklahoma Sooners
Watch: Oklahoma DL Perrion Winfrey Impressing at Senior Bowl Practice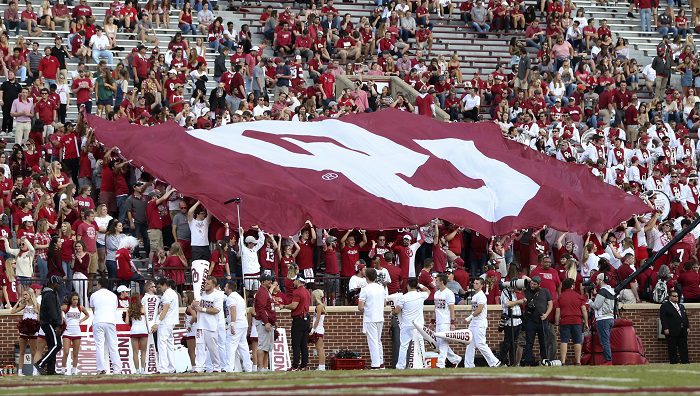 At the Reese's Senior Bowl, they say "The Draft Starts in Mobile," and if that's the case, then Oklahoma defensive linemen Perrion Winfrey is making himself a boatload of money.
This week at the Senior Bowl practices, there is an emphasis on winning one-on-one matchups and standing out amongst your peers, and Winfrey has certainly done that. Check out some of these highlights that are circling around Twitter.
Here, Football Outsider's Mike Tanier named Winfrey the winner of Wednesday's practice and even compared his impact on Senior Bowl practice to that of Aaron Donald, which is extremely high praise for an interior defensive lineman.
Again, here is an instance where Winfrey is absolutely unblockable. He is making play after play against some of the top senior prospects in college football.
How about one more highlight, this time from PFF Draft's Twitter account, pointing out Perrion's combination of strength and speed.
With his stellar week in Mobile, Winfrey's draft stock is beginning to rise and is currently projected as a mid to low second-round pick. If his game translates to the next level, the former No. 1 JUCO player in America could be an impact player on an NFL roster in 2022.