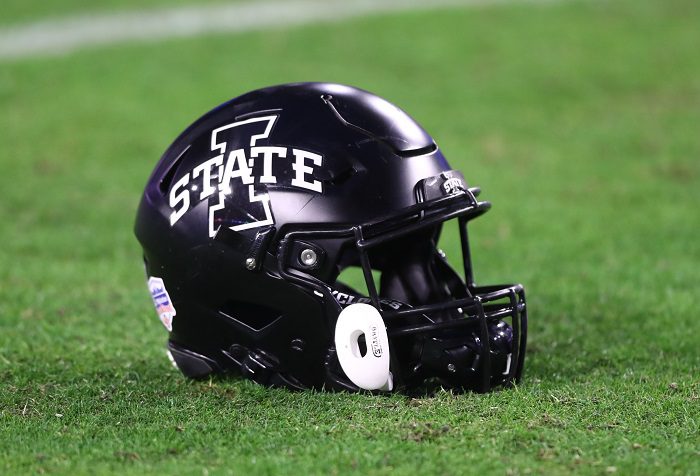 Paul Rhoads has been around the game of football for a long time, and has served many different roles over the years for nine different universities. His longest tenure was as Pittsburgh's defensive coordinator from 2000-2007.
Then, after a season as Auburn's defensive coordinator in 2008, Rhoads took his only stint as a head coach with the Iowa State Cyclones from 2009-2015, where he had an overall record of 32-55 and took the 'Clones to three bowl games.
He has bounced around a bit since being let go from ISU after the 2015 season and was on Ohio State's staff as a defensive analyst for the 2021 season.
Now, the 55-year old journeyman will take a job as the defensive coordinator for a high school. I know, you're wondering, "what high school could pull an analyst from Ohio State to be their DC?"
How about Gulf Shores High School in Gulf Shores, Alabama?
I'm sure that living in Ohio through the winter months would force almost anyone to dream of the sunny beaches of Gulf Shores.
The high school sent out an official statement on Thursday night welcoming their new defensive coordinator.
"Please join us in welcoming longtime FBS Power 5 Head Coach and Coordinator, Paul Rhoads and wife Vickie to the Gulf Shores Family.
"Paul Rhoads, who brings with him 33 years of experience as a head coach, coordinator, and analyst will join the Gulf Shores football staff in February 2022 as a Defensive Coordinator. Rhoads comes to Gulf Shores with 11 years of Power 5 defensive coordinating experience.
"Rhoads spent the 2021 season as the defensive analyst for Ohio State, the 2020 season as the defensive coordinator at the University of Arizona, and the 2018 and 2019 seasons as the defensive backs coach at UCLA."