Big 12 News
Oklahoma DL LaRon Stokes Declares for 2022 NFL Draft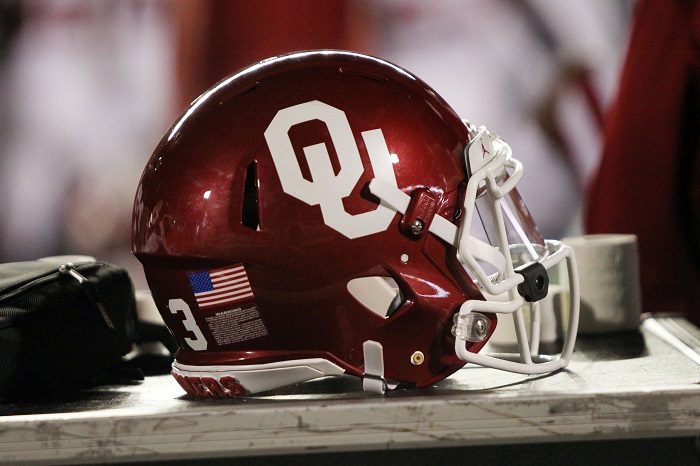 Oklahoma defensive lineman LaRon Stokes has declared for the 2022 NFL Draft and will not return for the Sooners next season.
Stokes is listed at 6-4, 275 pounds, and is a Tulsa native who played high school football for the Northeast Oklahoma Association of Homeschools (NOAH) team. He then started his collegiate career at Northeastern A&M College, better known as NEO, before being picked up by Oklahoma ahead of the 2019 season.
Stokes earned the Big 12 Conference Newcomer of the Year award in 2019, but battled injuries throughout his career in Norman. Overall, he played in 31 games for the Sooners and totaled 35 tackles and 8.5 tackles for loss.
Here is Stokes' message to Sooner Nation, which was posted late Thursday evening.
"First and foremost I would like to thank God for blessing me and for giving me the opportunity to play at the University of Oklahoma. I've truly enjoyed all my years with the program and have made life-long bonds that have tuned teammates into brothers and I will always be a proud Sooner. I would like to thank the coaching staff for believing in me and allowing me to play for my dream school. I would like to thank my parents, family, and friends for supporting me throughout my journey, I could never thank them enough. With that being said I am excited to announce that I am officially declaring for the 2022 NFL Draft."
With his decision to leave, Oklahoma will lose another experienced defensive lineman from the 2021 team, but if you take a close enough look at the Sooners roster it becomes clear that Oklahoma will be just.
The Sooners scored big in the transfer portal by picking up two of the nation's most coveted transfers: Hawaii's Jonah La'ulu and Tulane's Jeffery Johnson. Both are physically imposing additions to a defensive line that already has Jalen Redmond, Marcus Stripling, Isaiah Coe, Reggie Grimes, Ethan Downs, and Jordan Kelley among others.