Kansas Jayhawks
Fran Fraschilla: Allen Fieldhouse Atmosphere is a 10-Point Advantage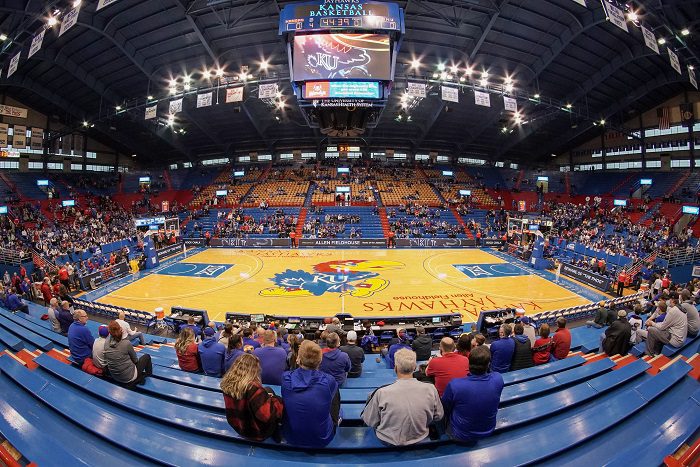 Kansas and Baylor met on Saturday in Lawrence and the Jayhawks were running away with the game in the second half when the Bears appeared to be short-changed on a foul Adam Flagler should have been on the receiving end of, which would have sent him to the free throw line, but instead a charge was called against Flagler.
The no-call led to Baylor coach Scott Drew getting called for a technical.
As a result, while discussing the bad call by the officials, Fran Fraschilla, who knows the Big 12 as well as any college basketball analyst, said something not many would admit: "I'm going to say this and the referees won't like this, in this building [Allen Fieldhouse], this crowd and sometimes the human nature of officials is a 10-point advantage."
Here's the video of Fraschilla's comments.
I'm sure that there are nine other Big 12 fan bases nodding along with Fran, while KU fans will of course stand up for their home-court advantage.
Regardless, this is a natural debate to have about a blue-blood program in any sport getting some home love from officials. But for Franschilla to jump in on the conversation and throw in his two cents at this level, that's the former coach in him talking.