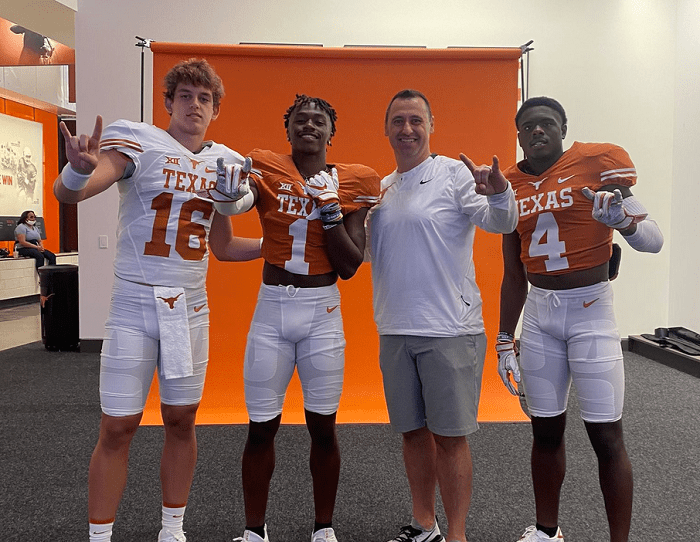 Texas continues to make changes to its coaching staff going into 2022, as reports are saying that there is a "good possibility" that the Longhorns will bring in former Duke head coach David Cutcliffe for an off-field role with the program.
The 67-year-old retiree finished his 14-year run as the Blue Devils head coach after the 2021 regular season. Cutcliffe amassed a 77-97 record at Duke, including 6 bowl games in 14 seasons, and established a consistency in Durham that had never been seen before.
If Texas does indeed bring Cutcliffe in, it will likely be in a role as the senior offensive analyst, according to Chris Hummer of 247Sports.
Best known for his quarterback development, Cutcliffe spent time molding both Manning brothers during their college careers; He was Peyton's offensive coordinator at Tennessee and Eli's head coach at Ole Miss. It's no coincidence that Texas is attempting to bring in Cutcliffe now, especially with the next Manning in line to choose his college destination in the coming months. the addition of Cutcliffe could become a huge contributing factor for the Longhorns in the race for Arch Manning, the no. 1 high school recruit in the 2023 class.
Cutcliffe would not be the only former head coach to join Steve Sarkisian's staff as an analyst this offseason, with TCU's Gary Patterson joining the staff back in January. With that being said, coaching experience will be in no short supply in Austin in 2022; between the duo of Cutcliffe and Patterson, the Longhorns would gain over 40 years of sideline experience.