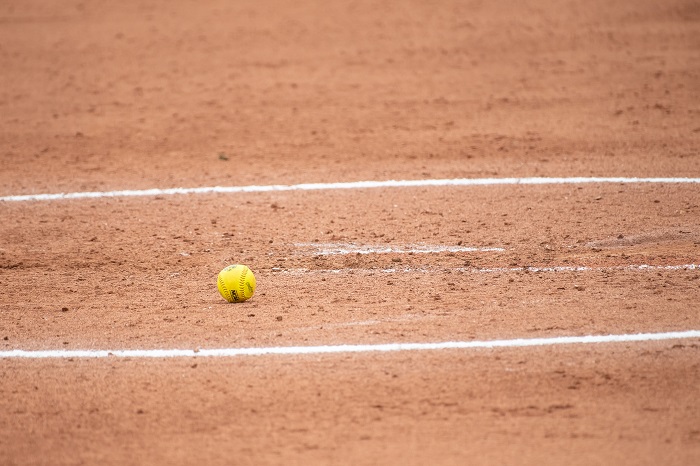 College softball is a sport on the rise. In fact, over the past decade, college softball has grown faster in revenue and viewership than college football and baseball combined.
In 2003-04, the Department of Education reported that not a single softball program in the entire country reported more than $1 million in revenue. However, in 2018 (the last year that NCAA softball revenue was reported) 70 teams reported revenues in excess of $1 Million. In a fifteen-year span, NCAA softball revenue has increased by an incredible 339.6% and it's not a coincidence.
So, just because college softball is now considered a "revenue sport," does that mean you should be watching?
Yes, it does, and let me tell you why.
The Games are Just Plain Entertaining
Softball is intense. You've seen dugouts clear in baseball, but softball is a whole different ball game. I'll be honest, when I first started watching softball about 10 years ago, I came in with the expectation that it would be a boring version of baseball. I couldn't have been further from the truth.
The games are played at a much faster pace than baseball and proved to be a far better product during World Series time last year. The WCWS averaged 1.2 million viewers in 2021, nearly doubling the 755,000 viewers that the MCWS had. I attended the WCWS last season and I can say without a doubt that the atmosphere there was as electric as almost any college football game I have been to.
Also, softball games are only seven innings, so most of them are done in less than two hours, compared to a three-hour average with college baseball.
Big 12 Softball is Elite
Fandom for the top women's sport in collegiate athletics is on the rise as well, but the Big 12 seems to get the raw end of the deal. The conference only has 7 teams (Kansas State, TCU, and West Virginia do not have school-funded programs), but three of them are ranked in the Top 10 nationally going into the 2022 season: Oklahoma (1), Oklahoma State (5), and Texas (10).
Oklahoma won the 2021 National Championship, and the Oklahoma State Cowgirls were just shy of facing the Sooners in the WCWS Championship series. Texas was knocked out by Oklahoma State in the Super Regionals last season but was still a Top-10 team at season's end.
Gone are the days that the Pac-12 and SEC dominate the sport, the Big 12 has become one of the premier leagues in college softball.
Sure, Oklahoma has been the juggernaut in this conference, but if the SEC can ride Alabama's coattails in football then Oklahoma's prevalence in the circle is nothing to be ashamed of for the Big 12.
Oklahoma State is 100% a top-five team in 2022. I have zero doubts that Kenny Gajewski's squad will be in Oklahoma at the Women's College World Series in May.
Texas has a very good chance to join the Oklahoma schools there as well, and if they host a Super Regional, I would bet on them making the field.
Passionate Players and Personalities
The Big 12 is chock-full of some of the top players in all of softball, but they have some of the top personalities too. Last season, anytime that Oklahoma State head coach Kenny Gajewski would have an interview in the dugout, it was must-see TV, not because of Gajewski, but his senior catcher Raquel Dominguez.
How about the intensity from Oklahoma's Jocelyn Alo here as she helped kickstart the comeback for the Sooners against UCLA last season?
Here's Texas Tech pitcher Missy Zoch closing out her collegiate career by upsetting a top-10 Texas team in the third-place game last season.
Passion for the game and competitive nature is something that makes all sports addicting, and it is certainly prevalent in softball. Seeing young women compete at a high level and having fun while doing so makes college softball a unique and powerful experience that you don't want to miss out on. So go home, check your team's schedule out, and tune in to a game or two. I'd bet you'll find yourself hooked, just like me around a decade ago.