Baylor Bears
Big 12 Still Has Plenty to Prove Ahead of 2022 NFL Draft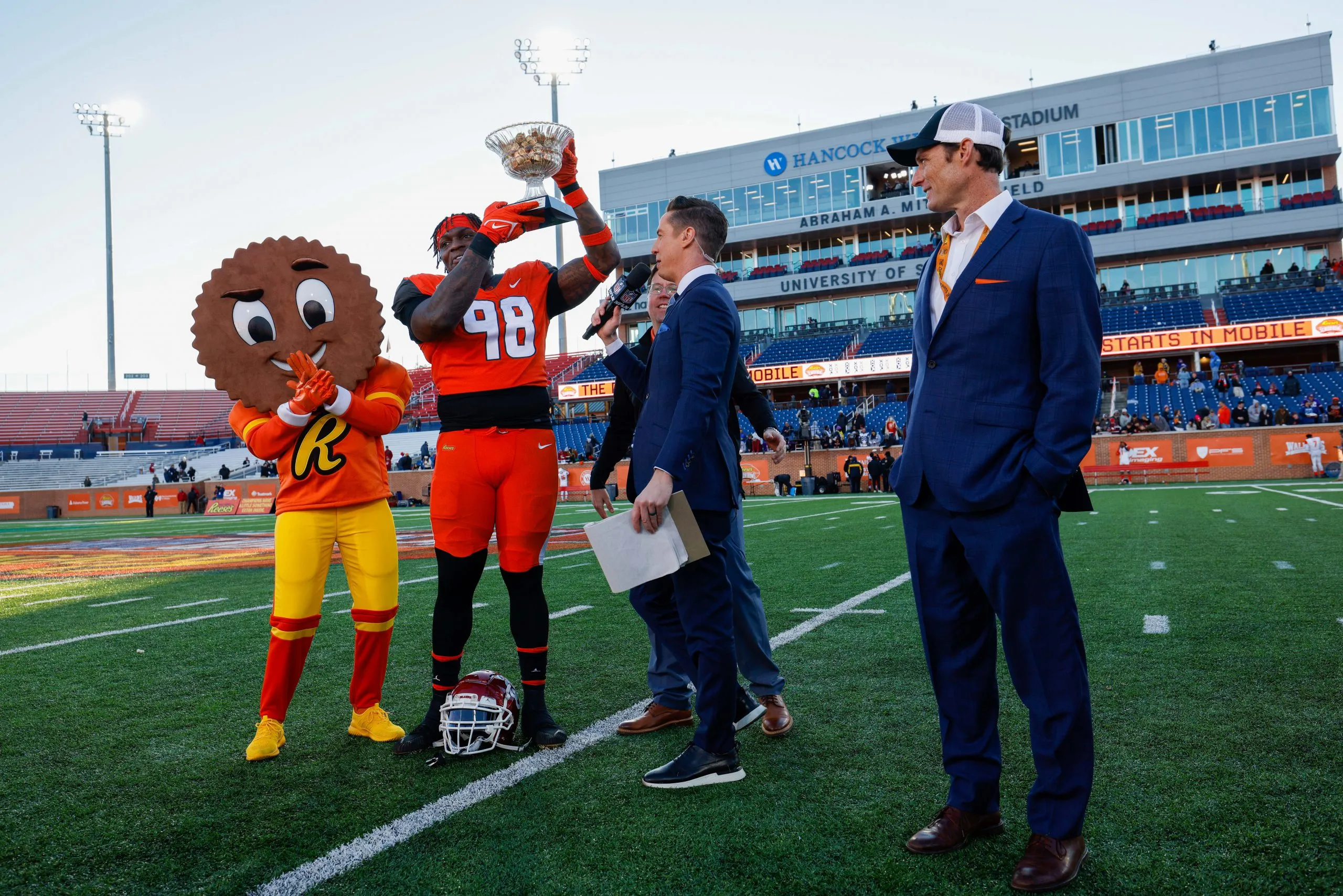 With the college football all-star games in the rearview mirror, it is now time to turn our attention to the 2022 NFL Combine where players will get a chance to showcase their athletic abilities.
There are plenty of Big 12 prospects wanting to hear their name called on draft day but as of now, things are a bit uncertain as to where some of these players stand. Even after some solid performances in the Shrine Bowl and the Senior Bowl, there isn't a lot of love for some of these Big 12 players who stood out.
After looking at Pro Football Focus, ESPN, NFL.com and CBSSports.com, there isn't a single website out there who has a Big 12 player being taken in the first round. I understand that there isn't a hotshot Big 12 quarterback prospect or a top-ten pick in the conference, but it is still a little mind-boggling to grasp.
When I go back and look at the last few NFL drafts for the Big 12, I didn't see a lack of talent out there. In 2018 and 2019, the Big 12 had back-to-back number one overall picks with Baker Mayfield (2018) and Kyler Murray (2019). While that was huge for the conference do you remember the 2020 NFL Draft? The Big 12 had a whopping five first-round picks with CeeDee Lamb (Dallas), Jalen Reagor (Philadelphia), Kenneth Murray (Los Angeles), Jordyn Brooks (Seattle), and Jeff Gladney (Minnesota). That year there was a total of eight players taken in the top 60 picks.
Even though the Big 12 didn't have a player taken in the first round of last year's draft, there still were four players selected in the second round which is a plus. Of course, that doesn't compare to the remarkable 2020 class, but it is crazy that the conference appears it is going to take an even bigger step back this year.
Most of these sites are only doing first-round mocks only but there are some out there doing two-round mock drafts as well. On Monday, Jordan Reid from ESPN released his two-round mock draft. Out of all 64 selections, only two Big 12 players made the cut. Oklahoma defensive tackle Perrion Winfrey was projected as the first Big 12 player off the board at #57 to the Buffalo Bills while Baylor safety and Big 12 defensive player of the year, Jalen Pitre came in at #61 going to the San Francisco 49ers.
Obviously, both of these players are extremely talented and don't forget that Oklahoma's Perrion Winfrey took home the Senior Bowl MVP trophy this past Saturday. That should have boosted his stock some and as for Jalen, his tape speaks for itself. He will be a fantastic addition to any secondary in the league.
I get that two players are better than none but it still is a bit concerning to see only two Big 12 names on a list of 64 players. Maybe when some other notable writers release their two-round mocks things will change but until then, the conference still has some work to do. Maybe some other players will rise up in the coming weeks but the biggest thing to keep an eye on will be the combine which starts on March 1st. Hopefully some of these Big 12 prospects can wow the scouts with their testing so we can see even more names called on draft day.