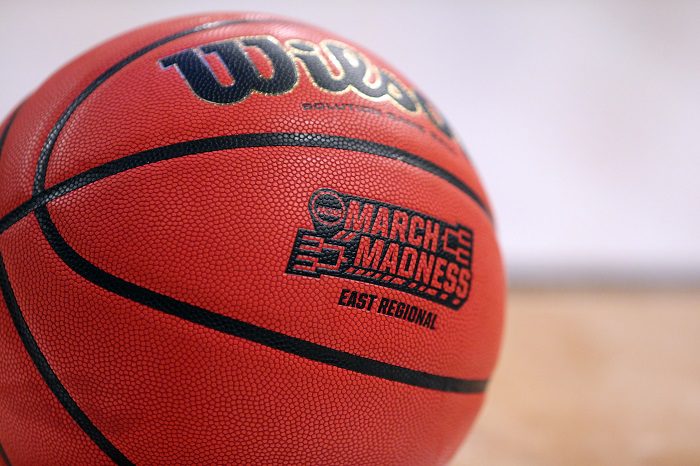 If you're lucky enough to travel to New Orleans for this year's Final Four, it's absolutely imperative you make the most of the experience.
Not only will fans get to be on-hand for college basketball's 2021-22 season finale and engage in mobile sports betting with offers like the BetRivers Louisiana promo code, they'll be spending time in New Orleans, a city rich with culture, excitement and things to do.
Here's how to make the most of the Final Four in New Orleans:
Keep your eyes on the court
With tons of media surrounding sports, including online articles, social media and video highlights, it can be easy to take your eyes off the court during a game. Don't do it during the Final Four.
This is the time to revel in the glory of college basketball as its top teams battle to win it all. The best way to experience it is to sit back, stay off any electronic devices or other distractors and simply enjoy watching some of the best basketball the country has to offer.
Planners are working diligently to put this year's Final Four together, especially as it reverts back to its usual 68-team format two years after the COVID-19 pandemic canceled the 2020 tournament, so fans can be sure everything will be done to make it a memorable event.
"Things are going well," NCAA Senior Vice President of Basketball Dan Gavitt told CBS Sports. "Planning has been good and we feel good and confident with where we are — as much as you can be."
Take in the city
There is simply nowhere like New Orleans, so fans' Final Four trips can't be deemed an accomplishment if they don't take in this unique host city.
New Orleans just has so many things for visitors to do, ranging from tours of swamps, churches and cemeteries, hikes across scenic venues and plenty of hangout spots. For any hobby or any interest of anyone who happens to be in the city, New Orleans won't disappoint.
Anyone who has heard of New Orleans has also likely heard of Bourbon Street, the French Quarter's iconic street. It's a tourist's dream, featuring colorful characters and crazy scenes on every corner. Bourbon Street should be on every United States traveler's bucket list, so fans can't pass on the opportunity to visit while in town for the Final Four.
Many sites host NCAA Tournament games, but just as truly is nothing like the Final Four, there is nowhere like New Orleans. Fans should count themselves lucky that the two are mixing this season.
Eat at the best restaurants
No trip to New Orleans is complete without dining at some of the best restaurants the noted city has to offer.
From scrumptious seafood to amazing sandwiches and more, New Orleans has something for everyone. It's one of the best spots in the entire country for unique cuisine, and college basketball fans must add top eateries to their itineraries while there.
Some of the best restaurants in the city include Bywater American Bistro, a Caribbean-influenced spot, Willa Jean, which boasts delicious breakfasts, and Commander's Palace, a mansion-turned-restaurant that serves staples like turtle soup and gulf fish, according to Conde Nast Traveler.
Dining is always a top thing to do when traveling, and college basketball fans won't have a problem filling their stomachs with delicious cuisine during this year's Final Four. After all, there's nothing better than delicious food and quality, competitive hoops.
Realize you're witnessing history
One of the best ways to make the most of the Final Four is for those there to remember that they are witnessing history.
The Final Four, just like the entire NCAA Tournament, only comes once a year. Teams that make it that far mark it down as premier moments in their program histories, and it is always analyzed and otherwise talked about until the next edition rolls around.
Many of even the most loyal college basketball fans never get to attend a Final Four in person, so to do so is certainly a unique experience. They'll be witnessing a sporting event that will go down in history no matter which team goes home with the national title.
College sports fans are some of the most passionate sports fans in the world, and college basketball diehards are no different. The chance to watch a Final Four in person is one they shouldn't take lightly, and while fans are taking it all in, they should understand that they are witnessing college hoops history as it's happening.