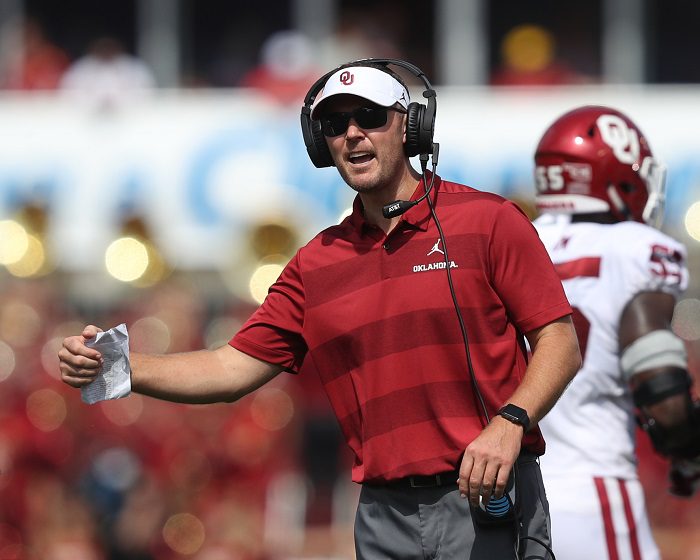 At this point, I wish Lincoln Riley would keep Oklahoma out of his mouth because I'm sick of typing his name. In a story that continues to write itself, Riley denied taking players from Oklahoma during an interview on The Herd with Colin Cowherd.
Riley claimed that he didn't take players from Oklahoma, but from the transfer portal, so that makes it different.
So let me get this straight; Caleb Williams and Mario Williams, two five-star recruits from Oklahoma's 2021 class who played significant time for the Sooners in 2021, are now at USC. You also nabbed a four-star defensive back in Latrell McCutchin. But, Riley didn't take them with him from Oklahoma, because they were in the portal? Got it.
Here is the interview, posted by The Herd's official Twitter page.
Lincoln Riley might be caught up with the times, but he certainly doesn't understand "bro code" or anything that resembles ethical conduct if he truly believes what he is spouting off about.
This is the same thing as your best friend dating your ex shortly after you break up. Sure, they can do it, but it's something that you never come back from.
I don't think he believes what he is saying, I think he is trying to save face with the Oklahoma program. He is attempting to crawdad (ask anyone in LA if they know what that means) out of this situation and it's just not going to do anything but rile people up.
Psst. Lincoln. *points East* I don't think they're buying it.