Baylor Bears
Super Bowl LVI Has Several Familiar Faces From the Big 12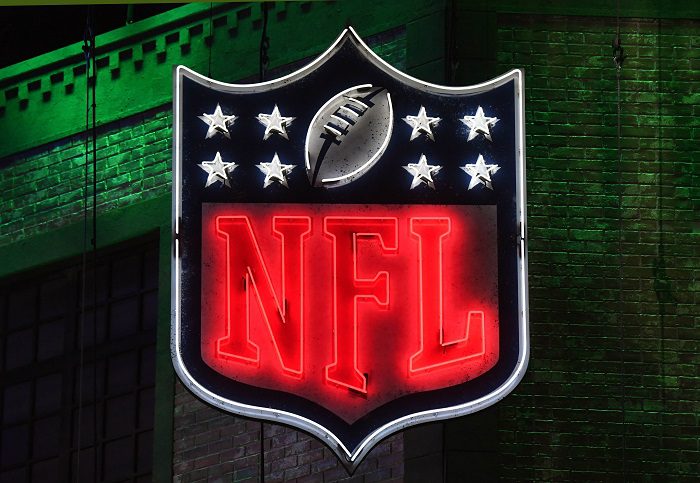 Super Bowl LVI (56) is coming up on Sunday, and the Big 12 Conference is well-represented for the big game in Los Angeles. The Cincinnati Bengals have a dozen representatives from the Big 12 Conference while the Los Angeles Rams have seven.
Here is the list of representative from both teams.
Cincinnati Bengals
Hakeem Adeniji, Right Guard; Kansas
Earned the starting nod in the second half of 2021. Named to the Big 12's first team in 2019.
Jordan Evans, Linebacker; Oklahoma
Placed on injured reserve list early in 2021. He has played in 65 games the last six seasons, starting in nine games.
Tre Flowers, Cornerback; Oklahoma State
Claimed off waivers in October from Seattle, where he started 40 games for the Seahawks. All-Big 12 first team in 2017.
Wyatt Hubert, Defense End; Kansas State
Named to reserve non-injury list before the 2021 season. All-Big 12 in 2019 and 2020.
Clay Johnston, Linebacker; Baylor
Claimed off waivers in November from Carolina. Named to All-Big 12 second team in 2018 and 2019.
Joe Mixon, Halfback; Oklahoma
Starter who leads the Bengals with 1,205 rushing yards (third in the NFL) and 13 touchdowns during the regular season. Rushed for 190 yards and one TD in three playoff games. Named to Pro Bowl this year, but he didn't compete in the all-star game since he's playing in the Super Bowl. All-Big 12 in 2016.
Joseph Ossai, Defensive End; Texas
Injured reserve list; sidelined with an injury since the preseason.
Samaje Perine, Halfback; Oklahoma
Rushed for 246 yards and a touchdown and compiled 196 receiving yards and a TD during the regular season; rushed for 2 yards and had 47 receiving yards and a touchdown in the playoffs. All-Big 12 in 2014, including the league's Freshman Offensive Player of the Year honor.
Darren Simmons, Assistant Head Coach and Special Teams Coordinator; Kansas
Graduate assistant coach for the Jayhawks in 1996.
Quinton Spain, Left Guard; West Virginia
Started 24 games last two years for Cincy. Started 48 games for Titans from 2015-18. Started 18 games for the Bills in 2019-20 but lost his starting role in early 2020 and then signed with the Bengals that year.
Zac Taylor, Head Coach; Nebraska
Hired as head coach in 2019. Starting quarterback for the Cornhuskers in 2005 and 2006. All-Big 12 in 2006, including the conference's Offensive Player of the Year honor.
Pooka Williams, Jr., Wide Receiver; Kansas
Practice Squad. All-Big 12 in 2018 (as a kick return specialist) and 2019 (as a running back).
Los Angeles Rams
Landen Akers, Wide Receiver; Iowa State
Practice squad. Signed as a free agent with the Rams in 2021.
Bobby Evans, Right Guard; Oklahoma
Eight career starts for LA, but just once in 2021. Second team All-Big 12 in 2018.
Travin Howard, LB, TCU
Started in the four games before the NFC Championship. Logged 31 tackles and 2 interceptions in 2021, including one in the NFC Championship.
Zak Kromer, Offensive Assistant; Oklahoma
Assistant coach last five years. Student assistant for four years at OU.
Joe Noteboom, left tackle; TCU
Started in 17 games the past four years, but just two in 2021.
Ogbonnia Okoronkwo, linebacker; Oklahoma
No starts in 2021 but recorded 13 tackles, 2 sacks, and 2 forced fumbles as a backup. All-American, All-Big 12, and co-Defensive Player of the Year in the Big 12 in 2017 for the Sooners. Second team All-Big 12 in 2016.
Zac Robinson, assistant quarterback coach; Oklahoma State
Three-year veteran as a Rams' assistant.